42U has strategic relationships with the Data Center Management Industry's leading manufacturers.
42U National Vendors and Partners include:
---

Adder designs and manufactures a wide range of KVM switches, extenders and IP solutions that enable the reliable control of local, remote and global IT systems.

APC specializes in rack, UPS, power, datacenter monitoring, and data center infrastructure cooling.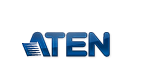 ATEN specializes in connectivity and management solutions for information technology, professional audio/video and green energy businesses.

Avocent specializes in Data Center Management, Outlet Level Power, KVM over IP and Analog Cat5 KVM Switches.

BayTech specializes in Ethernet and RS232 Remote Power Switches and Remote Power Management Software
Chatsworth Products, Inc. (CPI) specializes in server racks and cable management solutions.

DataProbe specializes in Web Controlled Remote Reboot / Power Cycle Products.

Eaton Powerware provides power quality and UPS (uninterruptible power supply) management solutions.

Emerson uninterruptible power and precision cooling systems that protect the world's most critical data centers.

Great Lakes Case & Cabinet Co., Inc. is a leading manufacturer of racks, wall mount and free-standing enclosures.
Gruber Communications (a subsidiary of Gruber Industries) has been providing custom cable manufacturing since 1984.

IHSE specializes in the next generation of products for high definition video extenders, switchers, and signal management.

Kendall Howard is a leading manufacturer of server racks, rack accessories, and LAN Stations.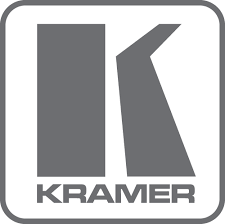 Kramer Electronics is committed to developing creative, reliable and value-oriented audio, video and computer signal processing solutions and distributing them worldwide with an uncompromising level of service and support.

Leviton Manufacturing Company is the largest privately held manufacturer of electrical wiring equipment in North America.

Liebert uninterruptible power and precision cooling systems that protect the world's most critical data centers.

NTI specializes in KVM Switches, KVM / Video Splitters and Multi-platform switches.

OceanAire, Inc. manufactures compact, quiet and technologically advanced portable air conditioner products in a 22,000 square foot facility in Morton Grove, IL.

Opengear provides the automation, network resilience and security necessary to efficiently manage and protect critical IT, communications, network and power infrastructure and ensure business continuity, globally.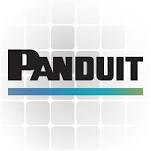 Panduit is a global manufacturer of physical infrastructure equipment that support power, communications, computing, control, and security systems.


For over 30 years CompuSpace LC has designed and manufactured custom control room solutions, including the PlenaForm® Baffle System, which blocks and or directs air flow under raised floors, and PlenaFill® Scalable Blanking Panels.

Raloy specializes in Rack Mount LCD Monitors, Rack Mount Keyboards.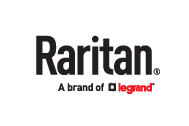 Raritan is a proven innovator of power and infrastructure management, KVM and serial solutions for data centers.

Rittal is a leader in Liquid Cooling, Rack Enclosures and Data Center Infrastructure Solutions.

Rose Electronics specializes in Multi-User & Multi-Platform KVM Switches.