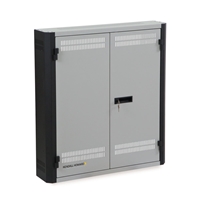 SKU:
CM-800
Wall Mount Charging Station
The Kendall Howard Wall Mount Charging Station is one of the only thin wall mountable electronic charging cabinets on the market. It holds 8-12, 12″ tablets (or laptops depending on size) and includes a power strip to charge multiple devices at once. To keep these valuable devices safe from tampering or unauthorized use, we've equipped the shallow cabinet with locking, dual front doors. Its low profile design makes the Wall Mount Charging Station suitable for multiple environments including offices, retail stores, classrooms, training centers, and more.
As technology and equipment continues to evolve, this is one product that will stick. It's a universal charging and storage center that is not proprietary to any tablet or charging style. Keep your devices at an optimum battery life with the Kendall Howard Wall Mount Charging Station – a low profile solution that has power and security all in one!
Charge 8-12, 12″ tablets (or laptops depending on size)
Locking, dual front doors
Aluminum, low profile design
Includes one 8 Outlet Power Strip 125V/15A
Includes nine Adhesive Backed Cable Holders
Includes one Wall Mount Hardware Kit
Includes two grommets
75 lb. weight capacity
Made in the USA
Limited Lifetime Warranty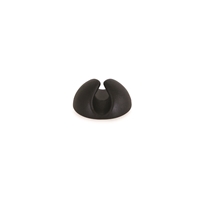 SKU:
0300-1-003-00
Adhesive Backed Cable Holders – 9 Pack
Keep cables and cords in place with the Adhesive Backed Cable Holders. These self-sticking, rounded holders have a "mouth" to hold cables in place and avoid being tangled with other cables. They are made of a soft plastic material to help prevent damage or wearing of the cables. Once the holder is put in place, it will be a permanent hold for your cables. The Adhesive Backed Cable Holders are suitable for cables within a Wall Mount Charging Station, LINIER® Wall Mount Cabinet, 2-post rack, or other network enclosures.
Nine pack
Plastic material with TPU adhesive
Permanent adhesive
1-Year Limited Warranty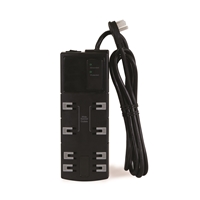 SKU:
1918-1-000-08
8 Outlet Power Strip
With the 8 Outlet Power Strip, you can charge devices directly inside your network cabinet or enclosure. This power strip has an eight-foot cord giving you room to maneuver it from inside the cabinet to a wall outlet. The 8 Outlet Power Strip is suitable for many network products including a LINIER® Full-Size Server Cabinet, SOHO Cabinet, Corner Wall Mount Cabinet, and the Wall Mount Charging Station.
Eight outlets
8 ft. power cord
1,800 Joules Surge Protection
MOV surge protection
125-volt clamping voltage
15 amp circuit breaker
UL Listed: UL1449 3rd Edition, cUL
EMI/RFI noise filters
RoHS compliant
Limited Lifetime Warranty
55,000+ Client Companies Have Chosen 42U
There's a reason we're the #1 choice of so many IT professionals.
Contact us and experience why.

Questions? Call us.
Call in and speak with one of our knowledgeable solutions engineers who will answer any questions you might have.
1-800-638-2638

One of our data center solutions specialists will work together with you to find the optimal solution for your system.