When optimizing your data center for efficiency, one important factor to consider is proper management of air. The mixing of cold and hot air should be prevented in order to improve overall efficiency. This can be done through various airflow management solutions, customized for your data centers needs.
Power equipment include:
The good news is, airflow dynamics can be improved through a few simple efforts. These airflow management improvements can decrease server inlet temperatures while increasing the CRAC (computer room air conditioner) return air temperature, leading to a higher Delta T and greater cooling efficiency.It is important to determine and understand your options when it comes to airflow management, as well as best practices to improve overall energy efficiency. At 42U, we can help review your options and find the best solution for your data center, server room or computer closet.
---
---
Airflow Panels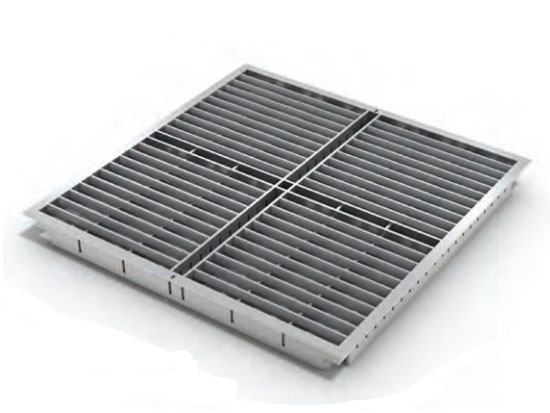 Directional Airflow
Directional airflow panels maximize the financial performance of any new or existing data center. The precise delivery of air reduces bypass airflow, allowing new facilities to reduce the number of CRAH units.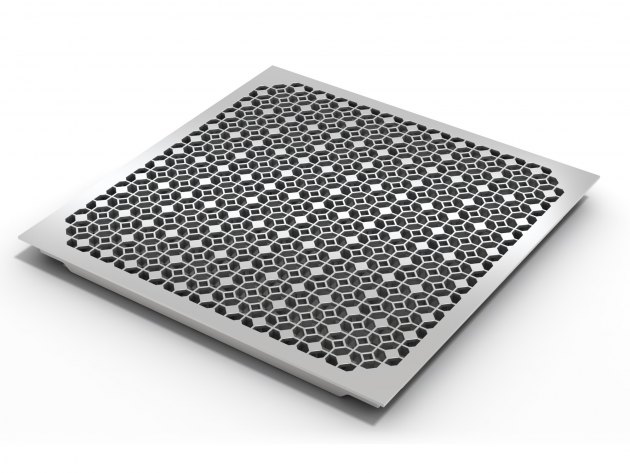 Standard Perf Grate Airflow
The high strength, low weight all aluminum construction makes it the ideal solution for use in contained aisles with high foot traffic. Available with or without a damper, it can be adjusted from the top to restrict airflow by up to 100%. With the ability to perform the same amount of cooling as 3 perforated panels without comparable cost. GrateAire is an affordable and cost effective airflow panel, ideal for use in contained aisles.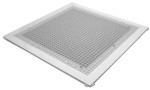 Ceiling Grills
Egg crate ceiling grills are designed to work with the natural properties of rising hot air and are generally used most effectively with hot aisle containment. This allows hot-rack equipment exhaust air to pass into the drop-ceiling plenum and be directed back to the AC unit. As a result, the AC unit functions more efficiently and provides increased cooling efficiency.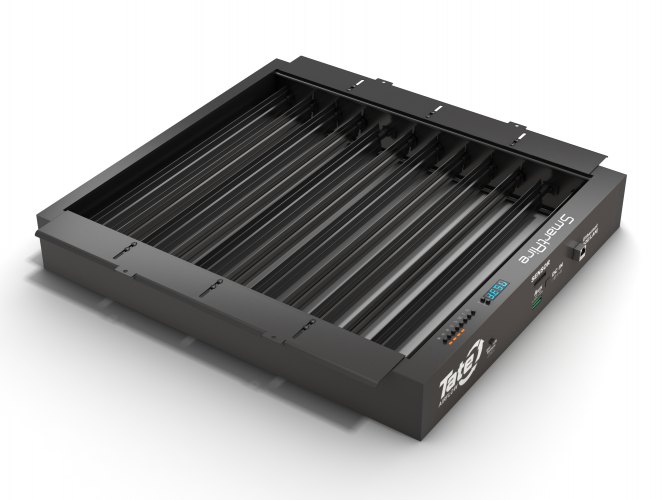 Variable Airflow Panel
Variable airflow panel containment solutions measures the air temperature at the face of the rack and adjusts the VAV damper to control airflow. Thus, ensures the rack face temperature is always within the user provided set points. SmartAire offers the efficiency of aisle containment without rigid barriers and account for any local temperature fluctuations.
Blanking Panels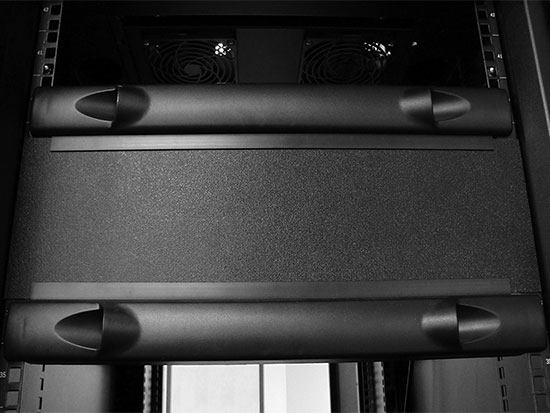 Blanking panels can help optimize airflow within your server racks. They allow you to cover unused rack space, improving airflow and contributing to the separation required for a hot/cold aisle containment strategy. Blanking panels help to recirculate hot server exhaust air to the front of the rack.This is a low-cost solution that can reduce energy expense by 1-2% and can be done in any data center.
Blanking panels are a fundamental airflow control strategy that improves airflow through equipment and avoids inefficient airflow around the equipment needing cooling. This practice decreases server inlet temperatures as well as increases the CRAC (computer room air conditioner) return air temperature, both of which improve the operational efficiency.
Considerations
Expandable Filler Panels
In the ever changing data center, there will come a time when you may have to remove a rack for maintenance, or perhaps you provide rack and stack testing and have a very dynamic floor with racks moving often. Here is an easy lower cost solution to close those empty gap spaces. Expandable Filler Panels (EFP) are designed to fill space between racks, power units, columns or other gaps in your data center where air can escape, reducing the effectiveness of your cooling efforts. These panels install quickly as permanent or temporary fillers for missing or removed racks.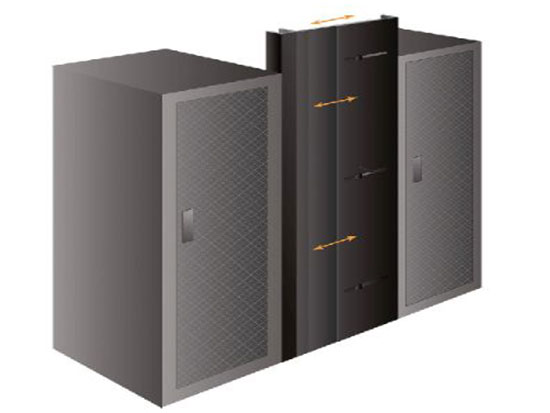 Features
These stylish, attractive panels maintain that professional look in your data center.
Constructed from Class 1 fire-rated, 1/8″ thick aluminum-skinned composite material for rigidity and durability.
Panels have a two-inch flange on either side. The magnetic seals hold tight to the cabinets. No need for mechanical fasteners.
Adjustable panel allows you to change panel width to fit any space.
Stock panels are available in five different adjustable widths, from 6.5 inches to 56 inches.
Individual panels can be joined together to fit larger gaps.
Standard height is 84 inches. Custom heights are available.
Stock color is semi-gloss black. Custom colors are available.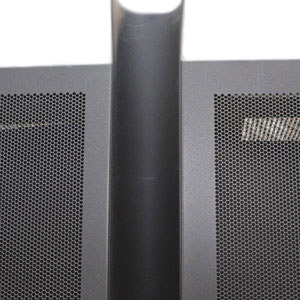 Flexible Gap Seals
Gap seals close off gaps between racks in your data center most commonly created by mixing racks. These seals also allow you to close air leaks around support pillars or other architectural features of your building that create gaps in your data center.
Floor Grommets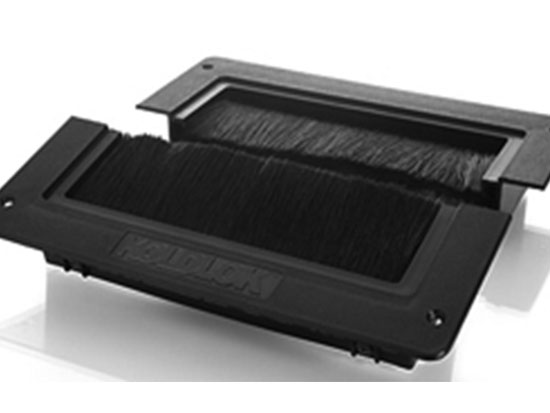 Floor grommets have a simple task; seal floor cable openings and block unwanted air from escaping raised floor plenums. Closing off the gaps will eliminate bypass airflow while maintaining a consistent subfloor plenum pressure and improve cooling efficiency.
Features
Increased energy efficiency and predictability—eliminates bypass airflow while maintaining a consistent subfloor plenum pressure
The Grommets are impact resistant and durable
Zero downtime—the split design allows for installation in live environments
Superior performance—delivers a faster and greater ROI than any other solution on the market
The Grommets satisfy NFPA 75 Section 5-4.4 requirement by self dressing the raw metal edges of raised-floor tile cable cutouts
Subfloor Baffling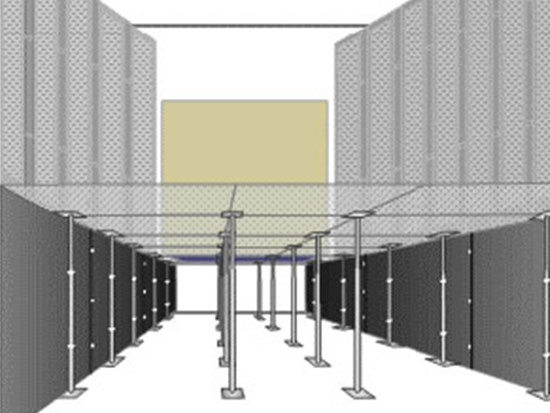 Subfloor baffling systems are used to control airflow distribution in raised floor data centers. By sealing off unused space that does not require pressurized airflow, you are able to optimize your cooling efforts and keep the cold air contained to a certain area.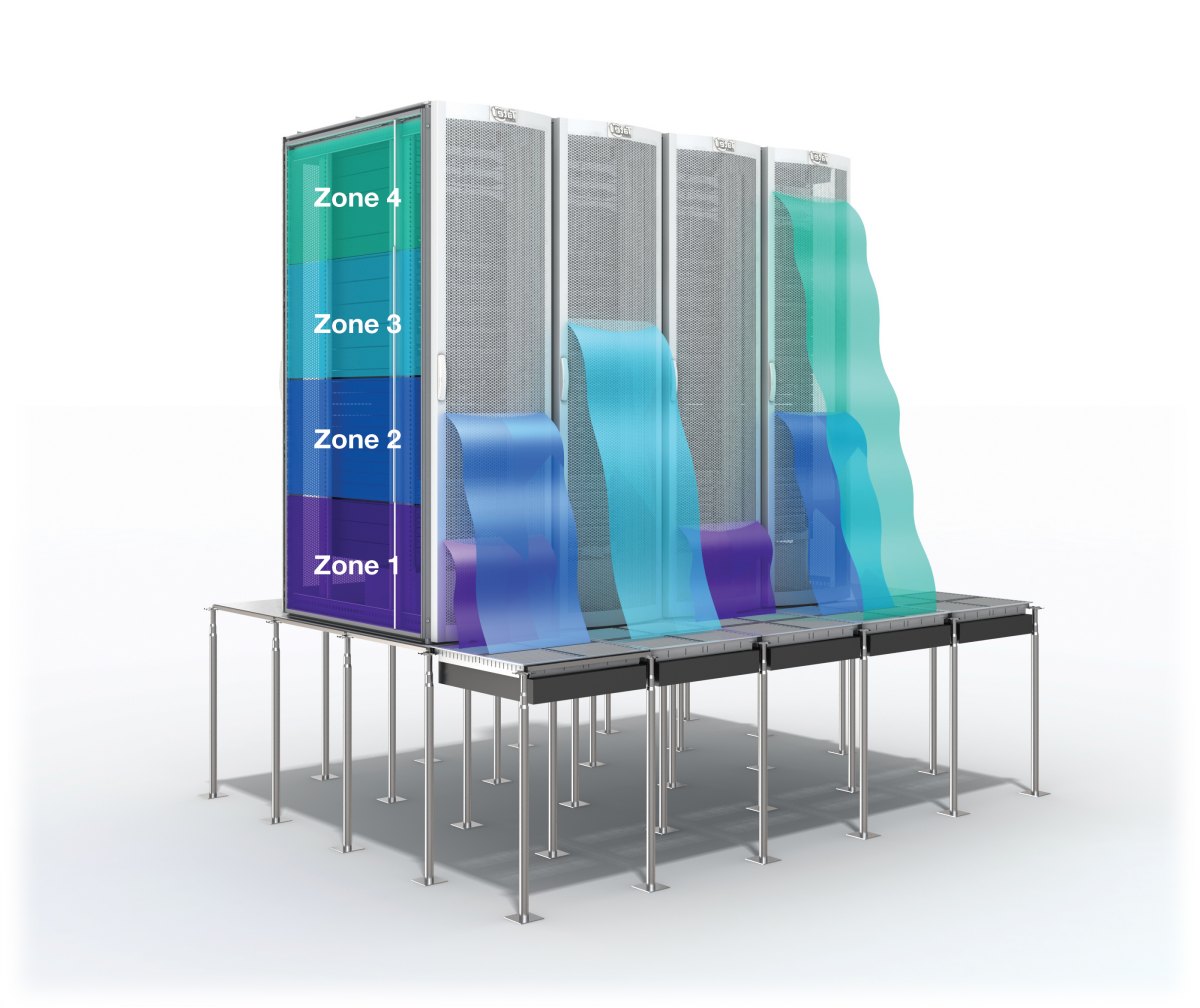 Photo Courtesy of Tate Inc.
For additional information on airflow panels, design consultation and pricing, contact us today at 1-800-638-2638.