Trade-In Rebates
If your KVM or UPS is outdated or obsolete, 42U has the solution for you. It may be possible to save a substantial amount of money by taking advantage of certain KVM and UPS manufacturers' buy back and upgrade promotions. We can help you find the best replacement for your equipment and help you take advantage of available manufacturers' incentives. Learn about some of our vendor's current offers.
Types
KVM Trade-In Rebate
UPS Trade-In Rebate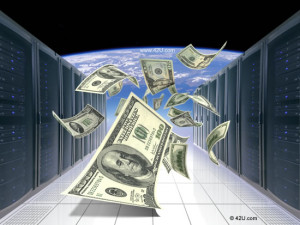 At 42U, we are happy to help guide you in the right direction and find the strategy that meets your needs.
For additional information on the different types of energy rebates available for your project, contact us today at 1-800-638-2638.
Energy Rebates
"Most states offer energy incentive programs to help offset energy costs. Federal Energy Management Program's Energy Incentive Program helps Federal agencies take advantage of these incentives by providing information about the funding-program opportunities available in each state." Office of Energy Efficiency & Renewable Energy
DOE Better Buildings Challenge
"The Better Buildings Challenge supports commercial and industrial building owners by providing technical assistance and proven solutions to energy efficiency. The program also provides a forum for matching Partners and Allies to enhance collaboration and problem solving in energy efficiency. Both Partners and Allies are publicly recognized for their leadership and innovation in energy efficiency." Department of Energy Better Buildings Challenge