Rack Mount Accessories for Server Racks, 19″ EIA Cabinets, and Electronic Enclosures
42U Data Center Solutions offers end-to-end rackmount solutions. Our solution engineers have worked in hundreds of data centers and can confidently recommend the best rackmount accessories for your environment; including: rack power strips, rackmount shelves, rackmount LCD monitors. rackmount keyboard drawers, rack monitoring devices, and cable management products. In 2001, we implemented a server rack solutions, click-and-buy superstore for data center managers who are looking for limited support and know exactly what they need.
Explore some accessories:
---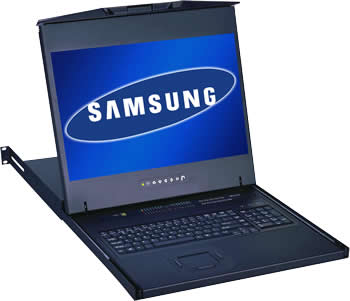 Rackmount LCD Drawer (with an optional KVM Switch)
Rackmount LCD monitor keyboard drawers come in 1U and 2U form factors PLUS provide excellent clarity, while saving valuable server rack space. Some versions come with the option of integrating an 8- or 16-port KVM switch, which provides even greater space optimization.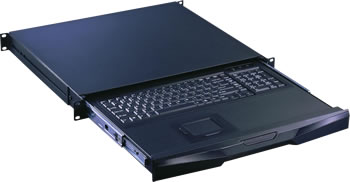 Rackmount Keyboards (with optional KVM Switch)
Manage your server room more efficiently from a single location with a single U rackmountable keyboard drawers with a touchpad or trackball and optional 4, 8, or 16-port integrated KVM Switch. Multi-U, as in the 6U, 7U, and 8U, rackmounted LCD panels come in a variety of inputs, resolutions, and aspect ratios and some can even include touchscreen compatibility.

2U HotLok Blanking Panel with Upsite Temperature Strip
By optimizing airflow within your server racks by using the most effective sealing blanking panels available, you can help ensure that the servers are being cooled in the most power efficient manner. Designed with inboard ergonomic finger grips for easy, quick, safe, tool-free installation, labor costs are reduced. To help monitor the temperature within your racks, HotLok Blanking Panels are available with optional temperature strips.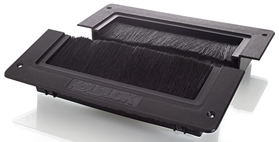 Split Integral Raised Floor Grommets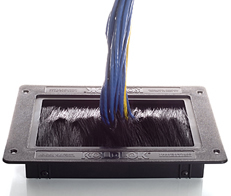 Integral Raised Floor Grommets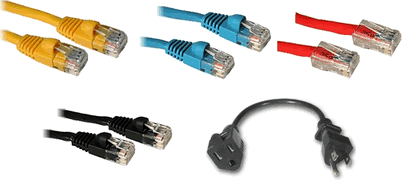 Catx Cables & Power Cords
Often overlooked, over-sized cables and power cords in a rack enclosure will restrict airflow. 42U's Sales Engineers will gladly help with your cable management needs. Power cords are available in lengths of 1′, 3′, 6′, 10′, 14′. CAT5 patch cables are available in lengths of 1′, 2′, 3′, 5′, 7′, 10′, 14′, etc.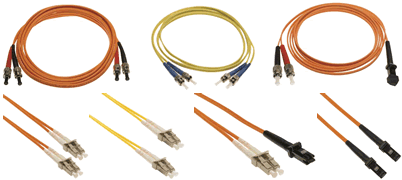 Fiber Optic Patch Cords
Fiber Optic Patch Cords are available in Multi-mode or Single-mode, in most lengths, and with the most common connector combinations including:
| | | |
| --- | --- | --- |
| ST/ST | MTRJ/MTRJ | SC/SC |
| ST/LC | ST/MTRJ | SC/LC |
| ST/SC | SC/MTRJ | LC/LC |
| | LC/MTRJ | |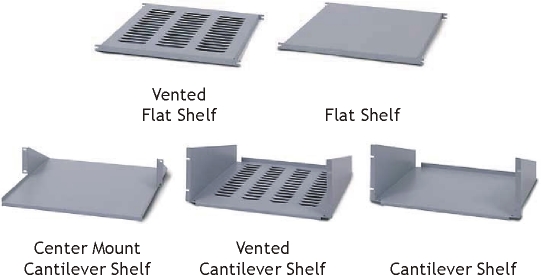 Available in Black or White.
Heavy duty shelves for supporting servers.
Multi server sliding shelves are mounted on a base shelf and slide out individually for easy servicing of servers.
Due to heavy construction, many shelves can be mounted anywhere in the cabinet.
Shelves are made to be compatible with most 19″ EIA cabinets.
Flat Shelves mount to tapped mounting angles, 4-point mounting.
Cantilever Shelves mount to tapped mounting angles, 2-point mounting.
Shelves are available with heavy duty reinforced construction for heavy loads.
Contact us for more modular options.

Sliding Server Shelves
Rotating Keyboard Shelf
Remote power management solutions allow administrators to remotely power cycle servers and devices as well as troubleshoot problems, both locally and remote, from any location in the world. This ability provides administrators with the ability to manage servers more efficiently and reduces server downtime by affording direct access to power control.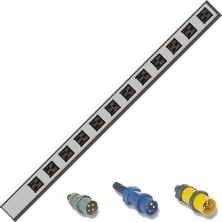 Power Strips, Plugs, & Connectors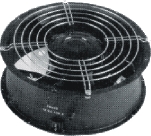 590 CFM Fan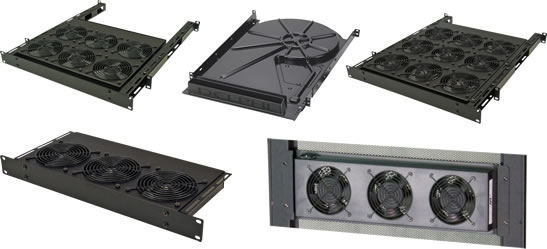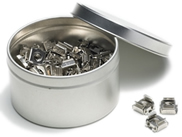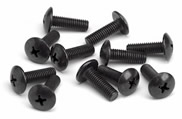 Casters
Many different types of casters and levelers are available, please contact us for options.
The 42U Advantage: We know IT
Our team continues to provide sustainable solutions for over two decades. 42U treats your data seriously. We are aligned with the leading server rack and enclosure manufacturers and tailor solutions to address all your server rack requirements.
From off-the-shelf for tight deadlines to specialized design for project rollouts, 42U has the server rack expertise for your data center project.
Let the knowledgeable solutions engineers at 42U help you
find the right rackmount accessory for your server rack needs.