Find out why many Fortune 500 Companies have turned to 42U
for the Data Center and Server Management needs!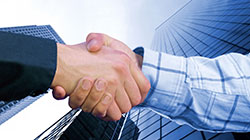 Legacy
Since 1995, 42U Data Center Solutions has been a leader in providing data center efficiency solutions for IT professionals, facilities and data center managers.
We are dedicated to providing energy efficient best-practice and technology solutions for data centers, computer rooms and server rooms. 42U helps data center managers gain a holistic understanding of their current environment.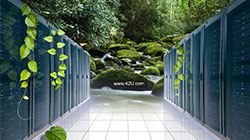 42U Core Principal:
Customer Astonishment
We commit to exceeding customers' expectations at every level. We shall communicate clearly and deliberately with customers as a key building block to excellent customer service and customer satisfaction.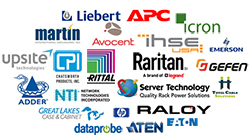 Vendor
Independence
Providing the best technology solutions for our customer's current and future needs. Our vendor and technology agnostic approach leverages our expertise in monitoring, airflow analysis, power, measurement, cooling, and best-of-breed efficiency technologies to help data center managers maximize uptime, improve energy efficiency and subsequently lowering their CAPEX and OPEX costs.
Financial Services
Media & Entertainment
Healthcare
Technology

American Express
Bank of America
Bank of the US
Bremer Financial Services
CITIBANK
Federal Reserve Bank -MN
FHLBank
Fidelity Bank
First Bank Northwest
First Financial Bank
First Financial Credit Union
First Horizon Bank
First National Bank
First North American National Bank
Fleishman Hillard
Highlands Union Bank
HSBC Bank
Jefferies and Company
Key Bank
TCF National Bank
Wells Fargo
Winthrop Resources – TCF
Zions Bank

Communications

101 Biz
ABB
Abel Technologies
Accenture
Access Worldwide
ACS State and Local Solutions
Activ Financial Systems Inc
ADP
Advanced Acoustic Concepts
AEBN
Aero Energy
AG Edwards
Alamo Rent-A-Car
AMC Theaters
American Electric Power
American Systems Corporation
American Tower
Ameritel Inns
Amkor Technology
ARINC
ASI System Integration
AT&T
AT&T Wireless
Atlanta Casualty
AUL CORP
Avail Media
Avaya Communication
Babulous
Bechtel
BellSolutions.net
BellSouth
BK Truland
BOEING
BOK Financial Corp.
Bonneville International
Booz Allen Hamilton
Bowne
BR Miller
Businessweek
CACI Technologies Inc
Capital City Press
Capital Group
Careerbuilder.com
Charles Schwab
Chicago Board of Exchange
Cisco Systems
Citadel Communications
CMS Energy
Cochran Consulting
Comcast Cable
Compunetix Inc
Computer Sciences Corporation
Con Edison
Conservation Services Group
Constellation Energy
Cork Howard Construction
Covansys
Cox Communications
CyberTrader
Dataline
Delaware River Joint Toll Bridge Commission
Deltagen
Denver International Airport (DIA)
Deutsche Post
Digital Agent
DirecTV
DITMCO
DOW JONES
Dynamics Research Corp.
Dynegy
eBay
EchoStar
ECI Telecom
Edge Access Inc
EER
e-Government Consulting Group
Electric Power Systems
Eli Lilly and Company
Emageon
EMC Corporation
Endeca Technologies
Ensequence
Entergy
Envisage
Ernst & Young
Expedia Inc.
Fastrac
Fedex
Firetalk Communications
Firsthand Funds
Flightsafety International
Florida Board of Admin.
Florida Power and Light
Forensic Animation
Framatome ANP
Frontier Communications
Galileo International
GATX Corporation
GE MEXICO
General Dynamics
Genomica (Visualize)
GetThere
Globalstar
Google
Great Lakes Educational Loan
Halliburton Company
HDR Inc.
Henkel
High Secured
Hitachi
IHS Group
Integra Solutions
Interstate Hotels & Resorts
Irides, LLC
ITG
ITT Industries
JANUS
Keynote Systems
Kitsap Regional Library
KPMG
LA Fitness
Lansing Water & Light
Lefthand Networks
Lions Gate Entertainment
Loral CyberStar
LSI Logic
Lucent Technologies
MasterCard
Mayer Brown
MCI WorldCom
Media Temple, Inc
Morgan Stanley Dean Witter
National Flood Service
Nationwide Insurance
Nead Electric
Network Appliance
Network Solutions
New England Patriots
New York Jets
New York Times
NFL Films
Nice Systems
Noosh
Nortel Networks
Northwestern Mutual Life
ON24
Open Ratings
OPERS
Oppenheimer Funds
Osborne Electric Company
Owens Corning
Pacific Bell
Pae Tech Communications
Par Mechanical
Paragon Vision Sciences
Paramount Pictures
Pentagon Telecommunications Center
Pexicom
Pinnacle Wireless
Pioneer Telephone
Polar Communications
Polycom
Powder River Energy
Premier Conferencing
PriceWaterhouseCoopers
Promicro Systems
PSINET
Qualcom
Qwest
Radiance Technologies
Raytheon
Rockwell Automation
Rose-Hulman Institute
RR Donnelley & Sons
RTD Denver
S&H Technology Center
SAIC
Savvis
Schlumberger Omnes
Security Benefit Group
Select Energy
Siemens
Sierra Nevada Corp
Silicon Graphics
Simplified Employment Services
Skywalker Sound
SM&A Corporation
South Western Bell Telephone
Southwest Airlines
Southwest Securities
Spacenet
SpectraLink
SPRINT
SSC Pacific
StarTek
State Line Energy
Steadyhost
StorageTek
Stratus Technologies
SUN Microsystems
Sunoco Logistics
SureWest
TDS Telephone and Data Systems Inc.
TeamQuest
Technip
The Capital Group
The Eastern Utilities Commission
The Northern Ohio Investment Company
The Rochester Group
Thompson Financial
Time Customer Service
Time Warner Cable
Tranquil Networks, Inc.
TransAmerica
Trizetto
U-HAUL
Union Pacific Railroad
Union Telephone Co
UNISYS
United Airlines
Universal Studios
UPS
USA Datanet
Velcom
Verizon
Verizon Business Purchasing
Vignette
ViPs
Wall Street on Demand
Walt Disney Imagineering
WatchGuard Technologies
Watson Wyatt
Westar Energy
WhatCounts
Wunderlich-Malec
Xilinx
XO Communications
YouBet.com
Zone Equity Group

ABC TV
CBS 13 – KRQE TV
CBS 4- KYNC TV
CNBC
CNN / Turner Broadcasting
Colorado Public Radio
E. W. Scripps Company
ESPN
FOX 21 – KXRM
FOX Animation Studios
KMGH TV – Denver's ABC 7
KPRC TV2 Houston
KWCH-TV
Lifetime Television
NBC News
Reuters News & Television
Seattle Times
Sparrowhawk Broadcast/Technicolor
Starz Encore
The Charlotte Observer
Toronto Sun
Turner Broadcasting
Twentieth Century Fox
XM Satellite Radio

Education

Abilene Christian University
Adams County School
Aims Community College
American Museum of Natural History
Antioch McGregor U
Association of American Medical Colleges
Auburn University
Aurora Public Schools
Avera McKennan Health
Bay District Schools
Berklee College of Music
Berkley Lab
Bowdoin College
Brown University
Bucknell University
California Institute of Technology
California State University
CalTech
Carnegie Mellon
Central Missouri State U
Central Oregon College
Cherry Creek School
Clarkson University
Clemson University
College of New Jersey
Colorado State University
Columbia University
Cornell University
Dallas Independent School District
Denver Museum of Nature and Science
East Tennessee University
Emory University
Fermi National Accelerator Lab
Gateway Technical College
Grand Valley State University
Greendale School District
Harvard School of Public Health
Hawaii Pacific University
Icon Clinical Research
IIT Research Institute
Indiana University
Iowa State University
Irving Independent School District
Johns Hopkins University
Kansas State University
Kent State University
Lawrence Berkeley Lab
Lawrence Livermore National Laboratory
Lehman College – CUNY
Los Alamos National Laboratory
Los Angeles Unified School District
Louisiana Dept. of Ed
Memorial University of Newfoundland
Miami University
Miami University of Ohio
MichiganTech U
Middlebury College
Monroe Community College
Museum of Discovery
New World Symphony
Norfolk State University
Northwestern University
Oakland University
Ohio State University
Ottawa Area School District
Pace University
Pasadena College
Paul Smith's College
Penn State University
Phillips Exeter Academy
Picosecond Pulse Labs
Poudre School District
PP&L Montana
Regis University
San Diego State University
San Francisco State University
Southern Illinois University
St Mary's College
Stanford University
Stowers Institute
Stratford University
Tempe Elementary School
Texas A & M University
Texas Christian University
Torrance Unified School Distric
UCLA
University of Arizona
University of California
University of California Lawrence Berkeley Lab
University of California Santa Barbara
University of California, San Diego
University of Chicago
University of Colorado
University of Connecticut
University of Denver
University of Florida
University of Hawaii
University of Houston
University of Illinois
University of Louisville
University of Maryland
University of Massachusetts
University of Michigan
University of Minnesota
University of Missouri
University of Montana
University of Nebraska
University of New Mexico
University of North Carolina
University of Oklahoma
University of Pennsylvania
University of Pittsburgh
University of Tennessee
University of Texas
University of Utah
University of Virginia
Valdosta State University
Vanderbilt University
Virginia Tech
Wake Forest University Health Sciences
Walla Walla College
Warrenton Training Center
Wayne State College
Wellesley College
Western Michigan University
Yuba Community College

Other

AFP
Alogent
Alterverse
APCO
Arthur Andersen
ATK Thiokol Propulsion
ATS
AVCOM Technologies
BAE Systems
Biopop Integration Group
Boston Celtics
Cadence
CHP Information Technologies LLC
Comstock Inc
Country Music Hall of Fame
CSC
CSI – Emerson
CSW (AEP)
Cyclades
EDS
Exodus
EYT
FM Services
Humbolt Bay
Internet Photonics
Keyspan Energy
KMV Technology
KoSa
Maersk Data
MailBits.com
Matsushita Avionics Systems
McData
Mercury Interactive
MNJ Technologies Direct
OLDE Discount
Panama Canal Authority
PCS
Performant
PND Oreille
REM
Shepard's
Tullett & Tokyo Liberty
Ultra DNS
XDegrees
Xuppa (Bay9)

Adventist Health
Aetna
AFLAC
Banner Health
Baxter Healthcare
Bayer Healthcare
Bean Sprout Networks
Blue Cross
Bronx VA Medical Center
Brown and Toland Medical
Carondelet Health Care
Catholic Health Services
CHD Meridian Healthcare
Children's Hospital of Columbus
Children's Hospital of Denver
Cigna Health Care
Colorado Access
Community Hospital
Covenant Healthcare
Covenant Healthcare
Gambro
GE Medical
Island Hospital
Kaiser Permanente
Kindred Healthcare
Lafayette General Medical Center – LGMC
Lakeland Regional Medical Center
Mayo Clinic
McKennan Health Services
McKesson Corporation
Merck-Medco
Mercy Health
MidMichigan Health
Poudre Valley Health Systems
Robert Wood Johnson University Hospital
Saint Agnes Medical Center
Saint Jude Medical
Savient Pharmaceuticals
Sun Health
VA Medical Center
Waukesha Memorial Hosp.
Wellmark Blue Cross Blue Shield

Non Profits

AARP
ACBL
AHRC Nassau
American Red Cross
BryanLGH
CableLabs
CENTEON
EarthWatch
Edison Electric
EDUCAUSE
Mitre
Newspaper Association of America
PERA – Public Employees' Retirement Association
Public Employees Retirement Assoc. of CO
Rockefeller Foundation
SCRIPPS
Sesame Workshop
Sound Transit
Teamsters
Thomas Jefferson National Accelerator Facility

Retail

3M
Abbott Laboratories
Abercrombie & Fitch
Advanced Integration Tech
Air Liquide
Alcatel
Alcoa
Analog Devices
Anheuser-Busch
Aqua Products
Associated Wholesale Grocers
ATS Automation Tooling Systems
BakeMark Canada
Benelli
Best Buy
B-Line
BorgWarner
Bosco Bros
BP Corporation
Cabela's
Casey's General Stores
Chevron Chemical
Coca Cola
Colamco
Columbia Forest Products
Coors Brewing Company
Corporate Express
Costco Wholesale
CPac Inc
Crescent Crown
Datamax
Datascope
Dell Computer Corporation
Dillon Supply
Discovery Toys
Disney
DOW Chemical
Dunkin' Donuts
Eddie Bauer
Element Labs
Euphonix Inc
Everlast Worldwide
Exide Technologies
Exxon-Mobil
Exxon-Mobil Chemicals
Flowserve
FootLocker
Foundry Networks
Gart Sports
GE
GE Global Research Center
GE Healthcare
Genetics Institute
Georgia Pacific
GiftCertificates.com
Gilead Sciences
Gillette
Goodyear
Graybar
Hallmark
Hamilton-Sundstrand
Hanlon Systems
Hardware.com
Harris Corporation
Hershey Co
Home Shopping Network
Honda
Honeywell
Hunter Douglas
imagicast
IMC Global
INTEL
ISG Sparrows Point
Ishoni
John Deere
Johns Manville International
Johnson Controls
Kimberly-Clark Corporation
L&H Industrial
L3 Communications
Lafarge
Large Binocular Telescope Corporation
Larkin Mechanical
Louis Dreyfus
Marathon Oil Company
Medela
Medtronic
Metric Supply
MicroMedex
Micron
MicroNet
Mitsubishi Caterpillar
Mitsubishi Caterpillar Forklift
Mobil
Motorola
MSP Inc
MultiCom
National Geographic
Nature Publishing Group
Natures Sunshine
Nestle
Nokia
Novartis Pharmaceuticals
OSG Tap & Die Inc.
Panasonic
Papa Johns
PayPoint
Pentax
PepsiCo
Perrier
Pfizer
Philips
Pillar Data Systems
Qualmark
QVC
Ralston Purina
Riptech
Rockford Corporation
Roxio, Inc.
Safeway
Saudi Media Systems
Scholastic
Schwarz Pharma
Seagate Technology
Serono
Shell Oil
Shinsei Corporation
Spherix
Stellos Electric Supply
Syntegra
Sysco
Systamax
TCI
Teleflora
Tessenderlo
Texas Instruments
The Bradbury Company
The Medicines Company
Titan Corporation
Tosco / Phillips Petroleum
TOSHIBA Medical Systems
TRW
TRW Automotive
UNIPAC
Unocal
Vantage Controls Inc
VarTech Systems
Verisity
Via Systems Inc
ViaSat
Vita-Mix
Vitex
V-Tron Electronics
We Energies
Whole Foods Market
Williams International
Winn-Dixie Stores
XEROX

3COM
ACS Defense
Adept Technology
ADIC
Adobe
Agribuys
AIL Systems
AMD
Amdahl
AOL
Apple Computer
Applied Materials
Aruba Networks
Arula Systems
ASG
Avnet
BAI Aerosystems
Ball Aerospace
Blue Tech
BMC Software
Brooktrout Technology
CDC – Control Data
CDS Systems
Chordiant Software
CIENA
Comdisco
Compatible Systems
Computer Associates
ComputerLand
Digimed Inc
Engenio Information
Fieldglass
Fujitsu
GrammaTech
GTECH
Hewlett Packard
Hitachi Data Systems
IBM
IBM Global Services
Infinicon Systems
InfoGenesis
Intel
Intellisense
Jaguar Technologies
LaCie
Maxtor Corporation
Microsoft
NCSoft
Predictive Systems
Priority Payment Systems
QualComm
SAFLINK
SHI – Software House International
Silicon Data Corp
Software House International
Solers Inc
Spatial
SRC Software
Sterling Software (C.A.)
Symantec
SystemsFusion
TIBCO Software
Tripos
Urban Robotics
VMware
WindRiver
Zoll Data Systems

Government

Aberdeen Test Center
Air Force Research Lab
Brazil Embassy
Broward County
Buckley Air Force Base
Bureau of Land Management
California EPA
CDSA Dam Neck
Cherokee County 911
Chicago Transit Authority
CIA
City of Amarillo
City of Arvada
City of Aspen / Pitkin Coutny
City of Austin
City of Bend
City of Fort Collins
City of Foster City
City of Lakewood
City of Los Angeles
City of Orlando
Commonwealth of Virginia
County of Humboldt
County of Los Angeles
County of Los Angeles
Criminal Justice Coordinating Council
Defense Acquisition U
Dekalb County
Denton County, TX
Department of Commerce
Department of Conservation
Department of Defense
Department of Education
Department of Homeland Security
Department Of Labor
Department of Public Service
Department of Treasury
Department of Veteran Affairs
DISA
DOD
Douglas County PUD
Douglass County Sheriffs
Environmental Protection Agency
FAA
FBI
Federal Reserve Board
Fort Belvoir
Fort Leavenworth
Grand Canyon National Park
GSA
Hanson Air Force Base
Hillsborough County Clerk of the Circuit
Holloman AFB
Idaho National Engineering and Environment
Immigration Customs Enforcement
Iowa Judicial Branch
Itasca County
Jet Propulsion Laboratory
Joint Chiefs of Staff
Kansas Air National Guard
Langley Air Force Base
Lockheed Martin
Los Angeles Fire Dept.
Maine State Legislature
Maryland Procurement
Maxwell Air force Base
Minerals Management Service
Mountain Home Air Force Base
NASA
National Guard
National Institute for Occupational Safety and Health (NIOSH)
National Institute of Health
National Library of Medicine
National Oceanic & Atmospheric Administration
National Park Service
National Real Estate Information Services
National Science Foundation
National Solar Observatory
National Surgical Hospitals
National Weather Service
Nature Conservancy of Canada
Naval Air Warfare Center
Naval Personnel Command
Naval Research Lab
Naval Surface Warfare Center
Naval Undersea Warfare Center
NAVSEA
NCAR
Nebraska Transport Co
New Jersey Transit
New York City Police Pension Fund
New York City Transit
New York Office of Court Administration
New York State Office of Court Administration
NOAA
NORAD
North Slope Borough -AK
Northrop Grumman
Oklahoma Department of Wildlife Conservation
Omaha Public Power District
Oregon Department of Forestry
Oregon Department of Transportation
Osan Air Force Base
Sandia National Laboratories
Sawyer County of Wisconsin
Schriever Air Force Base
Signal Corp
Social Security Administration
SPAWAR
Spokane Fire Department
State of Alaska
State of California
State of Florida
State of Georgia
State of Illinois
State of Iowa Judicial Branch
State of Nebraska
State of Nevada
State of Utah
State of West Virginia
State of Wisconsin
US Air Force
US Army
US Bancorp
US Bureau of Reclamation
US Coast Guard
US Customs Service
US Department of Defense
US Department of Energy
US Department of Health and Human Services
US Department of Justice
US Department of Justice
US Department of Personal Management
US District Court
US Environmental Protection Agency
US Geological Survey
US Marine Corps
US Mint
US National Library of Medicine
US Navy
US Postal Service
Utah Army National Guard
Weld County, Colorado
Whisper Walls of VA
Wisconsin Resource Center
Wyoming Department of Transportation
Please note: If you represent or are a webmaster for one of our clients shown above and you have found a typo or misspelling, please contact us via our Contact Form and we will gladly update this page.
---
 Our Vendors, Partners, & Clients