Kramer Electronics is committed to developing creative, reliable and value-oriented audio, video and computer signal processing solutions and distributing them worldwide with an uncompromising level of service and support. Government, military, corporate, education, religion, transportation, hospitals, home cinema and retail markets rely on Kramer's technology every day.
Kramer offers thousands of specialty Pro AV products for a vast range of markets and applications. Our products come with a Global Warranty and friendly tech support to ensure satisfaction.
Today, we have a line of over 1,000 products. Every one of them was developed through extensive R&D and customer feedback. This is what keeps Kramer Electronics ahead. Listening to, and acting on, customer feedback sets our products apart from others. We have built our reputation on this.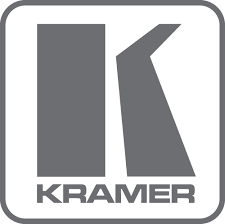 Back to 42U Vendor List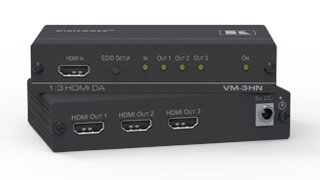 High-performance products for sending digital or analog computer, video, and audio signals to multiple devices. This Category includes:
All Distribution Amplifiers
Line Drivers (EQ Control)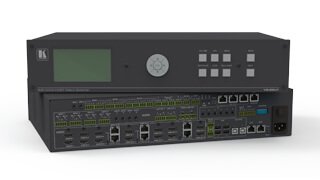 High-performance products for selecting and sending computer, video, and audio signals to single (switcher) or multiple destinations (matrix switcher or router). Category includes:
Single Output
Routers (Matrix Switchers)
Multi-Format
Multi-Format (With Scaling)
Secured KM & KVM's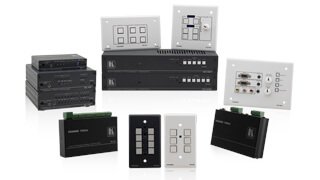 Enable simple and comprehensive control of AV equipment, signal routing, and other room functions. This Category Includes:
Control Software
Room Controllers
Control Keypads
Control Gateways
SummitView™ System
Control Accessories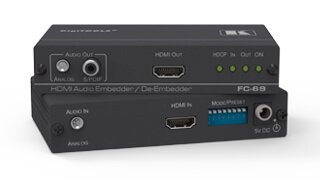 High-end converters for multiple analog and digital signal types used in professional AV systems. This Category Includes:
Standard Definition Video
HD-SDI
15-pin HD Computer
Audio Only
Embedders & De-Embedders
Video Standards Converters
Communications Converters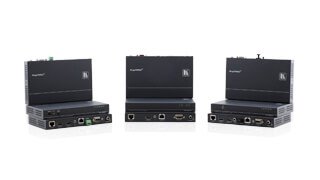 Comprehensive line of extender solutions for sending various signal types over long distances using twisted pair, fiber or coax cables. This Category Includes:
Transmitters
Receivers
Transceivers
Distribution Amplifiers
Composite Video (Fiber)
Computer Graphics (Fiber)
DVI (Fiber / BNC)
FireWire® (Fiber)
HDMI (Fiber / BNC)
HD-SDI (Fiber)
DVI Repeater
FireWire® Repeater
HDMI Repeater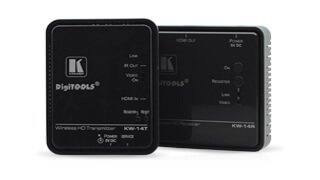 Speakers, audio amplifiers, EDID emulators, picture-in-picture devices, embedders, de-embedders, and more. This Category Includes:
Audio Products
Video Products
Power Supplies
Video Over IP
Retail (Blister) Package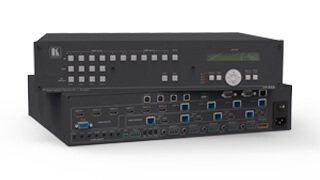 Advanced signal conversion (up- or down-scaling) provides the best-quality match of input signals to destination display resolutions. This Category Includes:
Video Scaler
Presentation Scalers / Switchers
Event / Broadcast Scalers
Scan Converters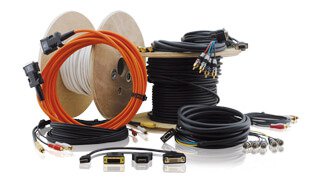 Elegant and creative solutions for convenient signal routing in architecturally esthetic applications. This Category Includes:
Standard Bulk Cables
Standard Cable Assemblies
Plenum Bulk Cables
Plenum Cable Assemblies
Low Smoke Bulk Cables
Low Smoke Cable Assemblies
Tools, Adapters & Connectors
RapidRun® Analog (Orange Coded)
RapidRun® Digital (Red Coded)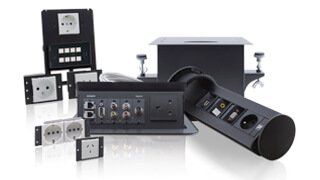 Elegant and creative solutions for convenient signal routing in architecturally esthetic applications.
Table – Modular Solutions
Table – Fixed Solutions
Wall Plate Frames
Wall Plates
Wall Plate Accessories
Floor Box Frames
Floor Box Accessories
Inserts – Single & Double
Inserts – Long
Insertss – Rack Adapters
Control – Step-In Modules
SummitView™ System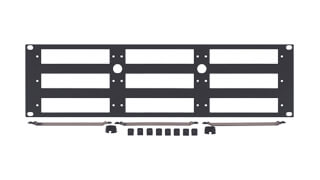 Rack adapters, power supplies and projector mounts. This Category Includes:
Desktop
TOOLS & DigiTOOLS®
MultiTOOLS
Pico TOOLS
Large TOOLS
Wall Plates & Inserts
Under Table Mounting Brackets
Projector Ceiling Mount Accessories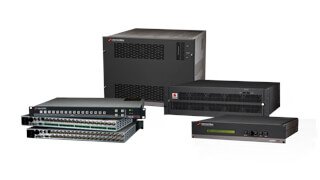 High-capacity pro-AV switching and terminal equipment for post-production, broadcasting and digital/analog applications. This Category Includes:
Routers (Matrix Switchers)
Control Products
Media-Processing
SierraView – Multi-Viewers
SierraView – Support Products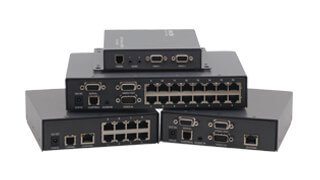 Comprehensive solutions for all Digital Signage application needs, including digital and analog signal extension, Video Over IP, and media players. This Category Includes:
Distribution Systems
Extension Systems
Video Over IP
Media Players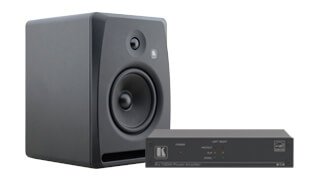 Four main categories of high-quality audio products: high-end amps, 4 speaker families, wall-to-wall solutions, and high-end cables. This Category Includes:
Speakers
Power Amplifiers
KADS & Dante™ Systems
Transformers and Isolators
Volume Controllers
Mixers and Processors
Distribution Amplifiers
Switchers
Format Converters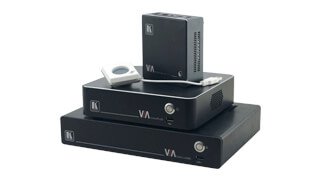 VIA family of True-Collaboration™ solutions: VIA Collage for more complex meeting spaces and VIA Connect PRO for huddle spaces and small to mid-sized meeting rooms. This Category Includes:
Wireless Collaboration Solution
55,000+ Client Companies Have Chosen 42U
There's a reason we're the #1 choice of so many IT professionals.
Contact us and experience why.

Questions? Call us.
Call in and speak with one of our knowledgeable solutions engineers who will answer any questions you might have.
1-800-638-2638

One of our data center solutions specialists will work together with you to find the optimal solution for your system.