By sharing a deliberate focus on innovation, Emerson Network Power and its partners are providing power, cooling access, control, monitoring, and manageability.
Emerson Network Power is the world's leading provider of critical infrastructure technologies and life cycle services for information and communications technology systems. With an expansive portfolio of intelligent, rapidly deployable hardware and software solutions for power, thermal and infrastructure management, Emerson enables efficient, highly available networks.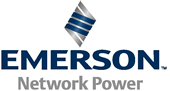 Back to 42U vendor page
AC Power / UPS
Uninterruptible power, power distribution, and enclosure solutions keep IP systems running.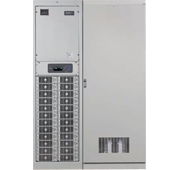 DC Power
Intelligently engineered DC power, distribution, control and monitoring systems.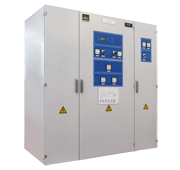 Industrial Power
Reliable, Industrial-grade UPS systems, battery chargers, inverters, and rectifiers for heavy duty, industrial use.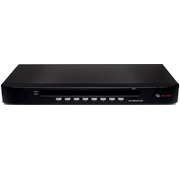 Infrastructure Management
A comprehensive data center infrastructure resource management system.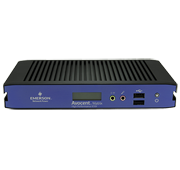 KVM Switches
Consolidate access at the desk, at the rack, or across the entire data center with Avocent's field-proven line of analog and digital KVM appliances.
Monitoring
Infrastructure management solutions monitor, track, and optimize data center and telecom performance.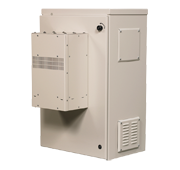 Outside Plant
Enclosure, cabinet and shelter solutions customized for your application.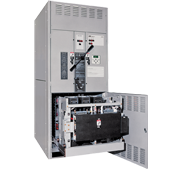 Power Switching and Controls
Safeguarding facilities from operational discontinuity in the event of an electrical supply interruption.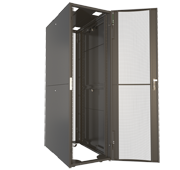 Racks and Integrated Solutions
Advanced enclosure systems safeguard and manage IT and networking equipment.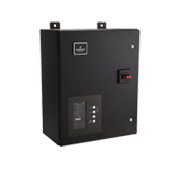 Surge Protection
The industry's widest range of Surge Protective Devices (SPDs).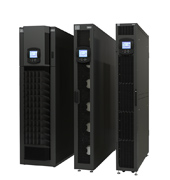 Thermal Management
Dynamic computer room air conditioning solutions protect sensitive servers and gear.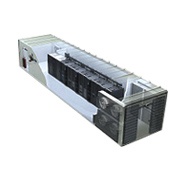 Unified Infrastructure
Unified infrastructure is an industry-leading innovation in integrated environments for data center or telecom applications.
55,000+ Client Companies Have Chosen 42U
There's a reason we're the #1 choice of so many IT professionals.
Contact us and experience why.

Questions? Call us.
Call in and speak with one of our knowledgeable solutions engineers who will answer any questions you might have.
1-800-638-2638

One of our data center solutions specialists will work together with you to find the optimal solution for your system.