For over 30 years CompuSpace LC has designed and manufactured custom control room solutions, including Operations, Network Control and Help Desk Consoles.
Our patented products help achieve green energy efficiencies in data centers and business computing ecosystems. Our commitment is to continue to provide products and solutions that contribute to the Green Grid's focus to advance energy efficiency in the data center.

Back to 42U Vendor List
Knowing that no product existed to address air flow beneath a raised floor, CompuSpace LC got to work designing the PlenaForm® Baffle System, which blocks and or directs air flow under raised floors. The PlenaForm Systems product line was born. Shortly after that, the innovative PlenaFill® 27U scalable blanking panel was also launched. PlenaFill blanking panels solve bypass airflow in server racks faster and less expensively than any other previous blanking panel solution on the market. CompuSpace has also recently introduced a solution for the 23″ telephony industry network rack air flow requirements.
Read the PlenaForm Systems Product Brochure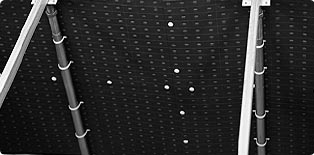 PlenaForm® Baffle System
Flexible and scalable raised floor partition system solves dynamic thermal imbalances in data centers by directing or blocking airflow under raised floors.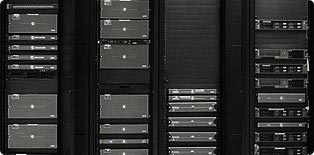 PlenaFill® 19″ Scalable Blanking Panels
Blanking panels enable servers to operate at a cooler temperature by filling unoccupied rack space to control bypass airflow.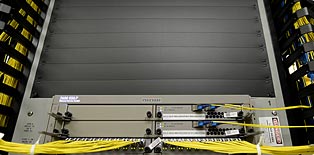 PlenaFill® 23″ Scalable Blanking Panels
Scalable panels significantly reduce time and labor cost associated with installation. No need to use separate filler panels for each rack manufacturer.
55,000+ Client Companies Have Chosen 42U
There's a reason we're the #1 choice of so many IT professionals.
Contact us and experience why.

Questions? Call us.
Call in and speak with one of our knowledgeable solutions engineers who will answer any questions you might have.
1-800-638-2638

One of our data center solutions specialists will work together with you to find the optimal solution for your system.