Whether you need integrated rackmount power distribution within rack enclosures or power anywhere in your data center, Eaton provides a full line of power distribution equipment.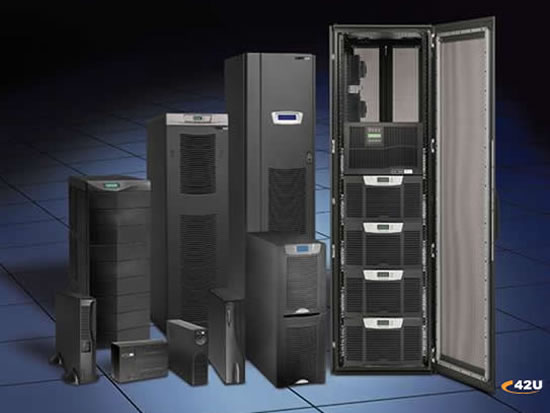 EATON Metered ePDUs, designed for high-density, mission critical server applications, provides maximum power in a small chassis. Employing multiple configurations, the Easy-Read digital ammeter and clearly labeled circuits, the ePDU assures easy management and monitoring for current requirements and future expansion. The ammeter can automatically scroll through parameters of up to eight circuits or can be scrolled manually. The LED is large and bright and can be viewed from afar and through perforations in the cabinets.
The Eaton Metered Rack ePDU offer many benefits:
Datacenter grade receptacles ensure maximum reliability and fault-tolerance.
Easy-Read digital ammeter reduces local monitoring time.
True RMS ammeter provides accurate power measurement.
Integrated isolation mounting hardware provides maximum enclosure integrity.
Tool-less, Key-hole mounting improves installation flexibility.
Adjustable fixed mounting improves left-right and top-down space management.
Torque-controlled mechanical connections increases product fault tolerance and MTBF.
Integrated grounding bus increases product reliability.

Rackmount Power Distribution
Eaton's diverse offering of integrated rackmount power distribution units, or ePDUs, includes models for both data center and test and measurement applications.
Product Styles:
New Eaton ePDU G3 Platform
Eaton Enclosure Power Distribution Units (ePDU)
Eaton Automatic Transfer Switches
Eaton Rack Power Module (RPM)

Floor-based Power Distribution
With a versatile range of power distribution units, transfer switches and remote power panels, Eaton can help you deliver data center power exactly where you need it.
Product Styles:
Eaton Power Distribution Rack (PDR)
Eaton BladeUPS PDU with Maintenance Bypass
Eaton Power Distribution Unit (PDU)
Eaton Remote Power Panel (RPP)
Eaton Static Transfer Switch (STS)
Energy Management System (EMS) Upgrade Kit
Pow-R-Flex Low Ampere Busway
Pow-R-Flex Low Ampere Busway provides flexible power distribution solutions for many applications where change and adaptation are important, and its heavy-duty design does not sacrifice on aesthetics. The latest design in a family of innovative busway products, it is the newest of its kind in the industry.
55,000+ Client Companies Have Chosen 42U
There's a reason we're the #1 choice of so many IT professionals.
Contact us and experience why.

Questions? Call us.
Call in and speak with one of our knowledgeable solutions engineers who will answer any questions you might have.
1-800-638-2638

One of our data center solutions specialists will work together with you to find the optimal solution for your system.