The electrical protection of today's high-speed cabling systems is an essential part of a properly designed and installed IT infrastructure. In response to the increase in newer, more sensitive, highly integrated electronic equipment, CPI offers a comprehensive line of UL® Listed grounding and bonding products, which help prevent transient voltage from damaging sensitive electronic equipment.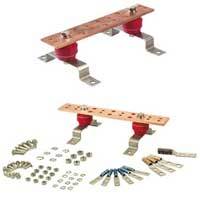 Grounding Busbars
Grounding Busbars provides a central point for equipment ground connections. Grounding Busbars are made from Hard-Drawn Electrolytic Tough Pitch 110 Alloy solid copper. Insulators and mounting brackets are preassembled, as appropriate. Different sizes and various hole patterns are available to accommodate your installation's bonding system.
Featured Products:
BICSI & ANSI/EIA/TIA Grounding Busbars
Standard Busbars
Busbar Assemblies With Lug Kits
Horizontal Rack Busbar
Vertical Rack Busbar Kits
Vertical Rack Busbar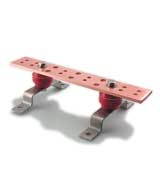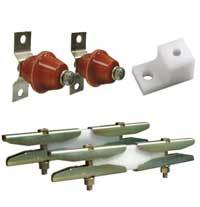 Insulators
Insulators electrically isolate Busbars from the wall or other mounting surfaces, thereby controlling the current path. CPI Busbar Insulator assemblies ship in preassembled pairs. Rack Busbar Insulator Blocks ship in quantities of one or 50 and provide rigid support to physically separate Rack Busbars from all sources of electrical energy.
Featured Products:
Busbar Insulator Assemblies
Rack Busbar Insulator Block
Rack Base Insulator Kit
Cable Runway Insulator Bar Kit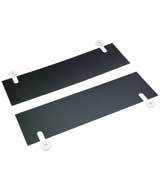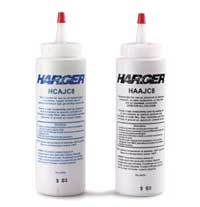 Joint Compound
Antioxidant Joint Compound is used to improve the electrical conductivity and enhance the integrity of any grounding or bonding connection. Joint compound is an oxide-inhibiting, anti-seizing, cleansing joint compound used for the creation of a high-connectivity joint by sealing out air and moisture as well as cleaning off dirt and residue to prevent corrosion and reformation of oxide film. It is good for all voltages and is available for aluminum or copper connections.
Aluminum-to-Aluminum or Copper Joint Compound
Assures a high-connectivity joint by sealing out air and moisture to prevent corrosion and reformation of oxide film. Several styles and sizes available.
Copper-to-Copper Joint Compound
Recommended for all copper-to-copper connections, copper threads and all mechanical/pressure type grounding connections.
Compression Tools & Connectors
Compression Tools and Connectors are used to create a quick and safe connections for copper wires and conductors. Mechanical Compression Tools are used to attach compression lugs and butt splices (not recommended for use with C-Tap connections). The tools feature long steel handles with comfortable rubber grips. The Dieless Compression Tool works with either copper or aluminum conductors. The Crimp Tool comes complete with dies and features extra-long handles for two-handed crimping.
Featured Products:
Compression Tool, Dieless
Compression Lugs
Crimp Tool
C-Type Compression Taps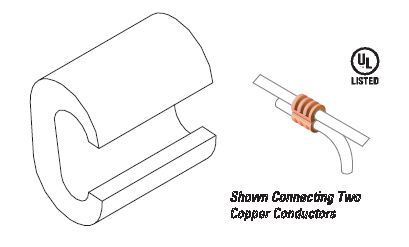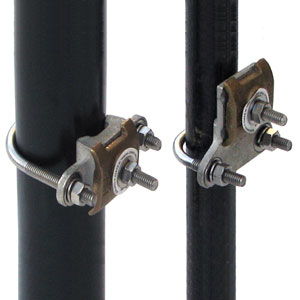 Additional Products
Use these products to complete your grounding and bonding application.
Products Include:
Connectors, Brackets, & Clamps
> Pedestal Clamp with Grounding Connector
> Pipe Clamp with Grounding Connector
> Stand-Off Tie-Down "L" Brackets
> Clean-Thread Screws
Ground Bars, Straps, & Blocks
> Rack Ground Bar Kit
> Cable Runway Ground Strap Kits
> Two Mounting Hole Ground Terminal Block
> One Mounting Hole Ground Terminal Block
Ground Wires & Jumpers
> Ground Jumper
> Ground Wire
> Equipment Ground Jumper Kit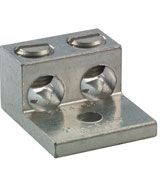 55,000+ Client Companies Have Chosen 42U
There's a reason we're the #1 choice of so many IT professionals.
Contact us and experience why.

Questions? Call us.
Call in and speak with one of our knowledgeable solutions engineers who will answer any questions you might have.
1-800-638-2638

One of our data center solutions specialists will work together with you to find the optimal solution for your system.