Unified infrastructure is an industry-leading innovation in integrated environments for data center or telecom applications.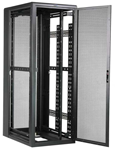 ES Server Enclosures
Designed to accommodate servers and conditions associated with them: high density cable management, power options, and cooling capabilities
Data Center applications include: hot aisle/cold aisle configuration, ducted exhaust, slab floor, and containment
24 RMU – 48 RMU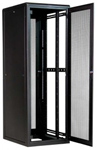 E Series Enclosures
Designed for telecommunications and networking equipment
29″ wide enclosures are ideal for networking
24″ wide enclosures ideal for server applications
13 RMU – 44 RMU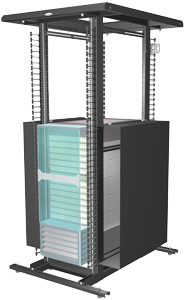 Enhanced Networking Enclosures
Designed for high density cable management applications and side-to-side airflow equipment, including Cisco switches
Available in two sizes and multiple configurations, EN ships completely assembled with no complicated extension kits!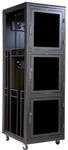 Co-Lo Enclosures
2 or 3 compartment co-lo enclosures
Each compartment with independent cable management raceways and front and rear doors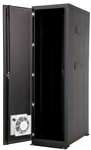 NEMA 12K Enclosures
Provides a degree of protection against dust, falling dirt, water, and non-corrosive liquids
Available in two sizes: 84″H x 24″W x 42″D and 84″H x 30″W x 42″D
45 RMU and 2000 lb. weight capacity
Now with removable side panels for various AC units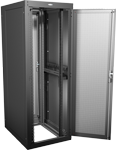 Seismic Zone 4 Enclosure
Independently test and certified to exceed Seismic Zone 4 NEBS GR-63-CORE
84″H x 30″W x 42″D, 45 RMU, 1000 lb. seismic weight capacity
55,000+ Client Companies Have Chosen 42U
There's a reason we're the #1 choice of so many IT professionals.
Contact us and experience why.

Questions? Call us.
Call in and speak with one of our knowledgeable solutions engineers who will answer any questions you might have.
1-800-638-2638

One of our data center solutions specialists will work together with you to find the optimal solution for your system.