Downtime may be impossible to prevent, but the vast majority of outages can be fixed with a simple reboot. iBoot®, a web-addressable remote power controller, enables you to reboot remotely, so you can restore a downed device from anywhere you can access a web browser. Why spend money on an IT visit or drive all the way downtown just to flip a little red switch, when iBoot® can do it for you?
With iBoot®, you no longer have to waste time or money going onsite to reboot downed equipment. iBoot® is easy to set up, easy to use, and is perfect for remotely rebooting servers, kiosks, ATMs, digital signage, workstations, servers and any other machines on a distributed network.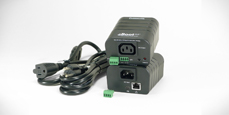 iBoot Single Outlet Network Power Control
Pays for itself with the first service call saved!
Why waste time and money racing around to do no more than push that big red button. With iBoot®, you can control power and get automatic reboot ANYTIME – ANYWHERE.
Don't let a crashed system ruin your day. Save Time, Money and Reputation with iBoot.
Web Controlled Power Switch
Free – Cloud Control from Anywhere
Automatic Reboot for Failed Systems
UL Listed for Safety and Reliability
Built-in 2 Port Switch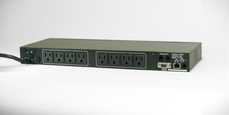 iBootBar 8 Outlet Network Power Control
From servers and webcams to IP PBXes and surveillance systems, iBootBar keeps your network up and running.
When you need to reduce costly site visits, ensure business continuity and increase network reliability, iBootBar gives you peace of mind. iBootBar, a web-accessible, managed PDU for eight independently controlled outlets, enables multiple users to reboot remotely from anywhere, using any web browser, Telnet client or SNMP manager.
Independant Control of 8 – 128 Outlets
Web Browser / SNMP Managed Controlled
Out of Band Management / Internal Modem
UL Listed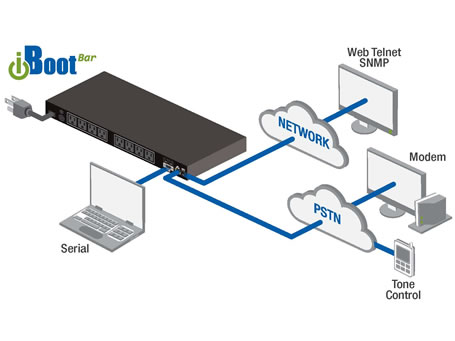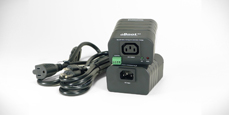 GPIO Controlled Power Switch: iBoot-IO
Single-Outlet, Contact Closure and Logic Level Remote Power Control
Leverage your existing GPIO contact closures or logic levels into A/C power control with iBoot-IO. A single outlet power switch with I/O control, iBoot-IO allows you to easily integrate remote power control into your existing management system and manage devices remotely. iBoot-IO is perfect for remote reboot, test automation, environmental control, security access or any remote or automated facilities.
Four models are available to cover any I/O Controlled power application. Select between default power ON typically for remote reboot applications or default power OFF to reverse the logic of the inputs. Models are also available for either wet or dry control inputs. Wet (Logic Level) inputs trigger on +3 to +12 VDC and are suitable for TTL and RS-232 control signals.
Single Outlet Power Swtich
Dry Contact Closure or DC Voltage Control
UL Listed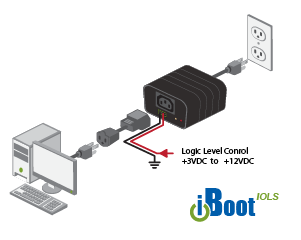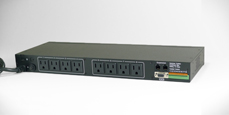 GPIO & Serial Controlled Power Strip: Serial iBootBar
Serial iBootBar saves you time and money by simplifying power distribution and giving you the ability to monitor and control your devices remotely.
When you need to reduce costly site visits, manage power distribution and increase network reliability, Serial iBootBar puts the power in your hands. Remote power control for reboot, energy management, environmental control or test automation is easy to manage through serial command or GPIO contact closures. With Serial iBootBar, you can remotely detect and respond to physical events like gate openings or spikes in temperature, humidity or pressure – or simply reboot your devices wiuthout going onsite.
8 Outlets Independantly Controlled
Dry Contact Closure or RS-232 Serial Port
UL Listed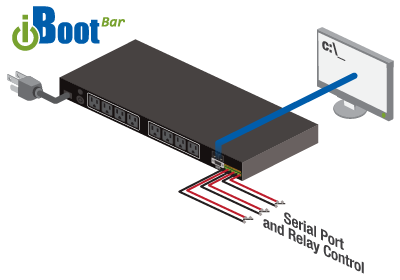 55,000+ Client Companies Have Chosen 42U
There's a reason we're the #1 choice of so many IT professionals.
Contact us and experience why.

Questions? Call us.
Call in and speak with one of our knowledgeable solutions engineers who will answer any questions you might have.
1-800-638-2638

One of our data center solutions specialists will work together with you to find the optimal solution for your system.