Unified infrastructure is an industry-leading innovation in integrated environments for data center or telecom applications.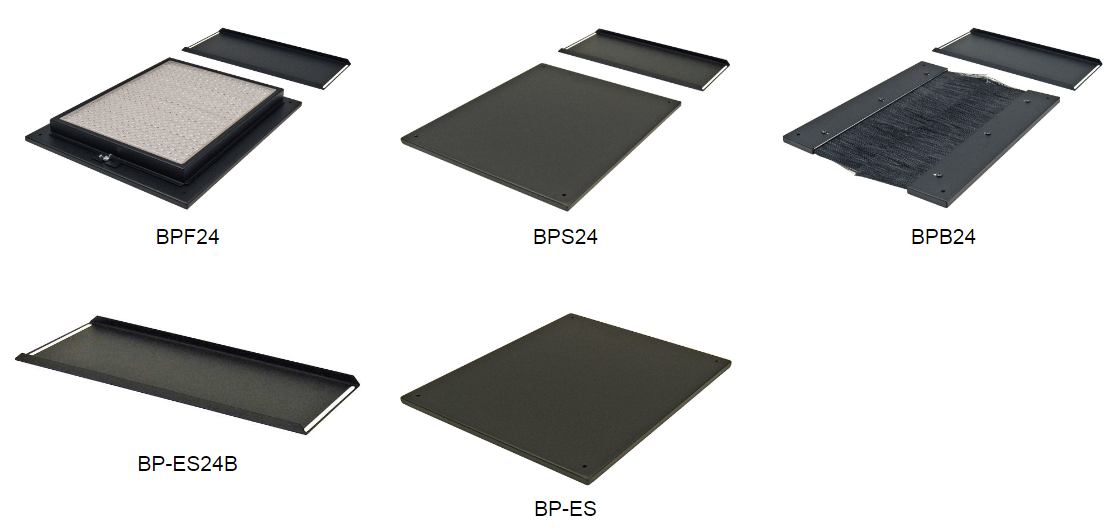 Bottom Panels for E & ES Series Enclosure
Options include solid, filtered, and brush gromment styles.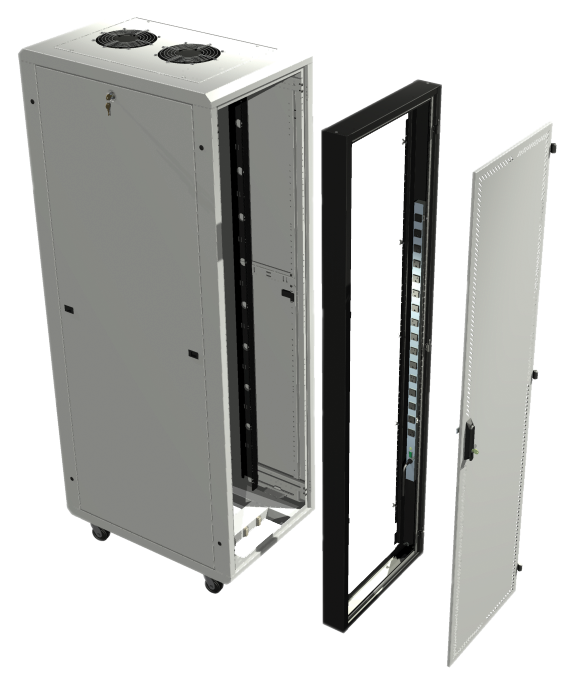 Cabinet Extensions
Cabinet extension kits come in 4″ increments and are stackable to get up to 8″ of additional equipment depth on the front, the rear, or both, allowing up to 16″ of added depth to your enclosure. The kit comes with easy to assemble instructions and allows you to re-hang your existing door on the cabinet extension.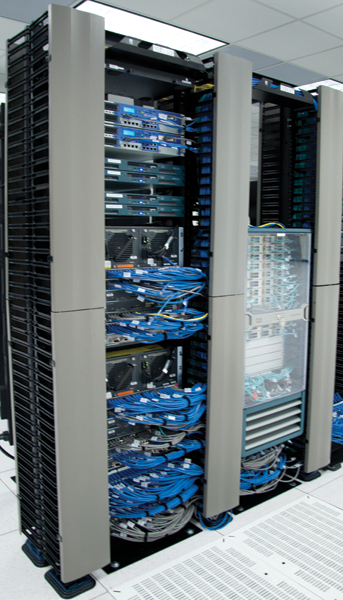 Cable Management Accessories
Great Lakes Cable Management Accessories offer accessories that can be used by themselves; when combined, a complete cable management solution can be created!
Cable Organizers: includes rings, posts, cinch straps, and organizers for 19″ mounting
Lacing Bars
Overhead Cabling
Vertical Cabling: including vertical troughs and external (side cars) cable managers


Casters & Levelers
Styles Include:
Enclosure Casters
Wall Mount Casters
Levelers
Anti-tip legs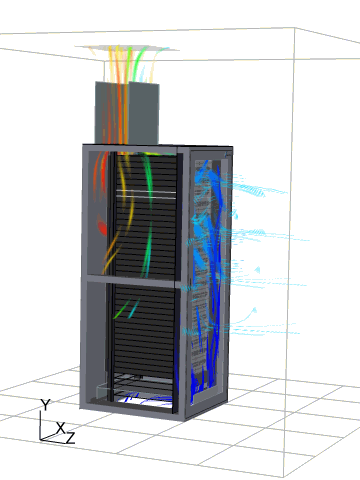 Cooling Accessories
Includes:
Air Manager
Aisle Containment Doors
Baffle Kits
Brush Grommet Kits
Exhaust Chimney
Fans and Blowers
Fan Controllers and Cords
Filler Panels
FoamBlockTM Air Barrier
KoldLok Raised Floor Grommets
Side AIrflow Plenum Kit
Temperature Strip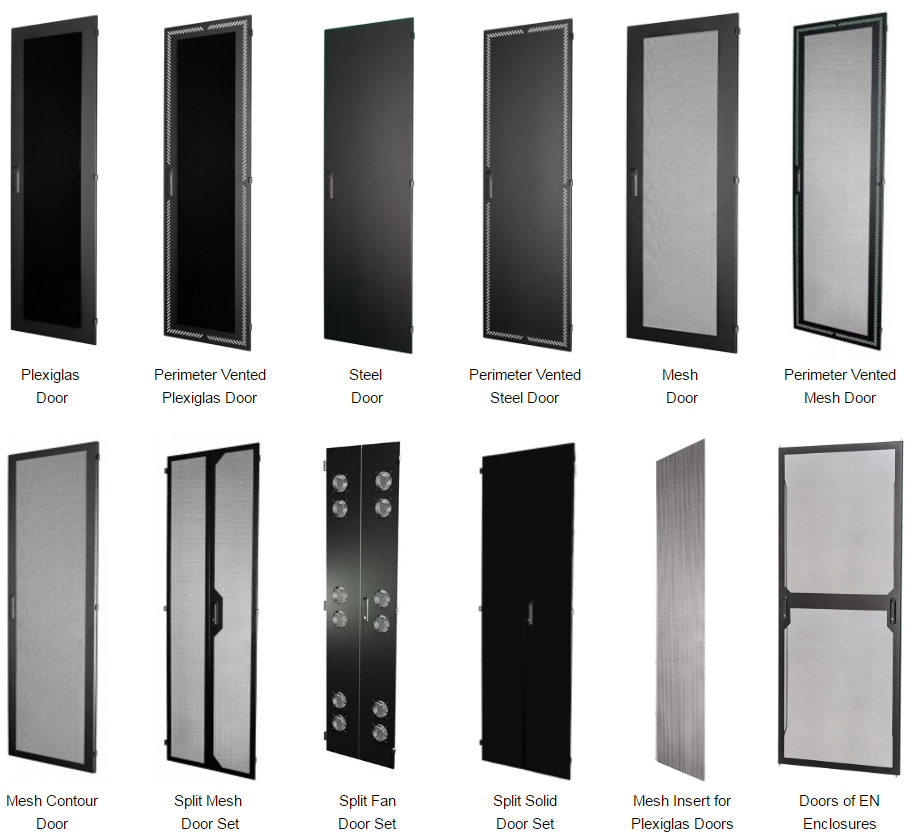 Doors
Styles Include:
Plexiglas Doors
Perimeter Vented Plexiglas Doors
Steel Doors
Perimeter Vented Steel Doors
Mesh Doors
Perimeter Vented Mesh Doors
Mesh Contour Doors
Split Mesh Doors
Split Fan Doors
Split Solid Doors
Mesh Inserts for Plexiglas Doors
Doors for EN Enclosures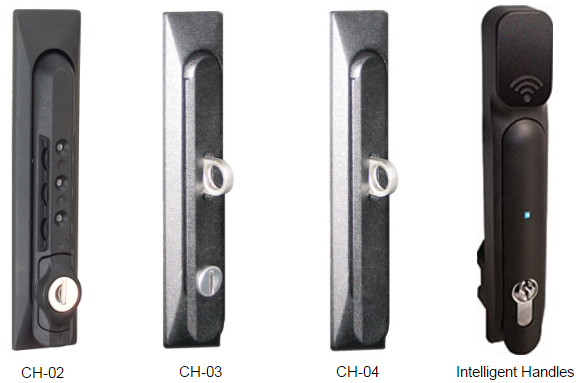 Door Handles
Great Lakes Enclosures have a wide variety of handles that can be integrated into the enclosure. Traditional keyed mechanical handles can include 3 or 4 pin combination or hasp locks. Electromechanical handles can range from stand-alone RFID or PIN, security system integrated, or even biometric handles.


Door Handle: db Biometrics
db's proprietary technology uses an eight-point algorithm to develop a unique fingerprint signature without requiring the storage of any detailed personal information on the individual. db technology also includes Live Finger Detection, LFD, and the technology has never recorded a false positive.
Digitus Biometrics Offers Two System Architecture Choices:
db BUS* – offers multiple options for authentication, either at the cabinet level or at the end of a row of cabinets
db ZERO-U* – a networked solution for server cabinets with a reader/controller combination in each cabinet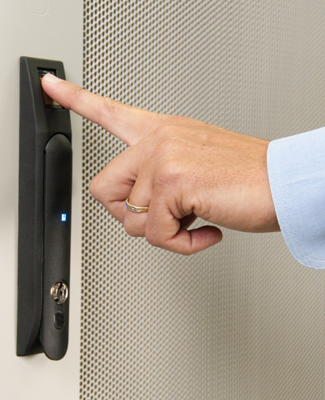 Filler Panels
Styles Include:
Plastic Filler Panels by HotLok®
Standard Filler Panels
Tool-less Filler Panels
Filler Panels with Brush Grommet
E & ES Series Frames
Our proprietary Flexible Mounting Profile (FMP) is a series of holes along each rail, positioned at one- RMUincrements, outside of the standard pattern for EIA 310-D compliant railmounted equipment.


Grounding Equipment
Styles include:
Copper Bus Bars
Bus Bar for Two and Four Post Racks
Grounding Kit

Hardware
Styles Include:
RackStuds®
Mounting Hardware
Ganging Kits
Seismic Anchor Kit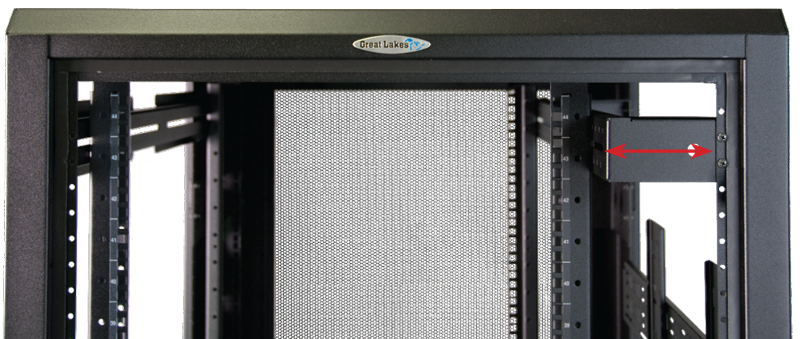 Mounting Rails & Brackets
Styles Include:
#10-32 Mounting Rails
3/8″ sq. (M6) Mounting Rails
RMU Labels
Reducer Brackets
Offset Rail Kit

Power
Styles Include:
PDU Mounting Brackets
Custom Power Distribution Units
Standard Power Strips
15 & 20 AMP*, 125 Volt Power Strips for 19″ Mounting
15 AMP*, 125 Volt Power Strips for Vertical Mounting
20 & 30 AMP*, 125 Volt Power Strips for Vertical Mounting
EURO, 205 Volt Power Strip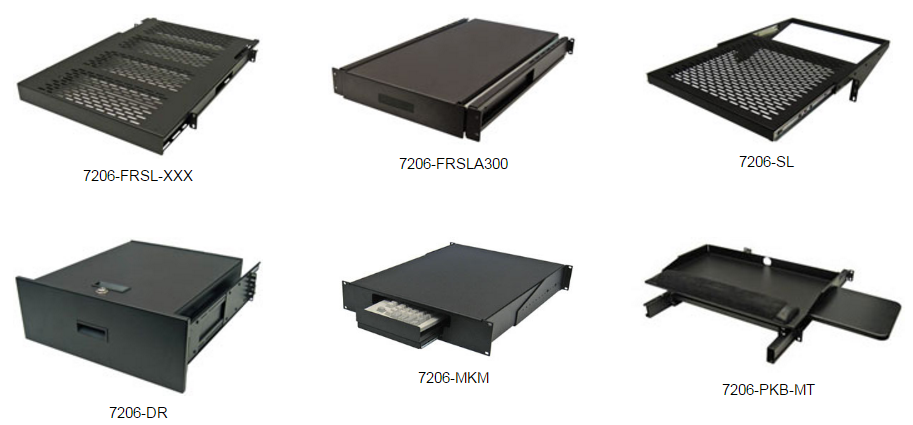 Shelves
Styles Include:
Stationary Shelves for 19″ Mounting
Sliding and Specialty Shelves for 19″ Mounting
Shelves for 2 and 4 Post Racks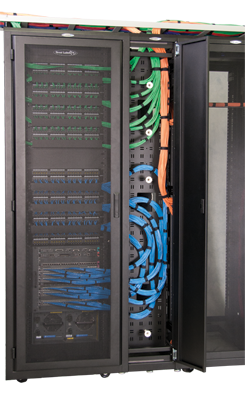 Side Cars
External Cable Manager or Side Car
Cable Manager for use betweeen two ES enclosures or at the end of a row
Two adjustable vertical troughs (front and rear)
Fingers easily pass cables from enclosure to side car
Repostionable cable managements posts create seperate pathways for large bundles
Large openings in trough to run cables front to rear
Hundreds of attachment points for cable straps
Includes doors to protect cable and present a clean appearance
Vertical Cable Troughs
Safely route bundles vertically in the enclosure
Up to 2 (in 42″D ES enclosure) or 3 (in 48″D enclosure) fit in each rear corner of enclosure
Can also be installed in front of enclosure (horizontal lacing bar must be used)
Troughs are 3″w x 2.5″D
Optional covers to protect cables and present a clean appearance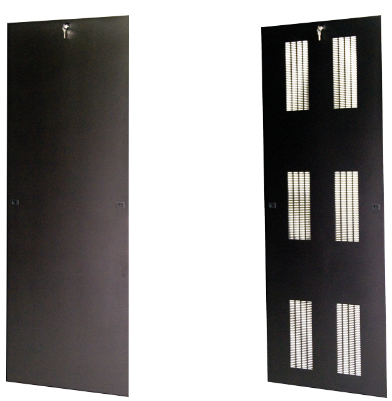 Side Panels
Pair of Locking, Lift-off, Vented or Solid Side Panels for 30″ to 91″.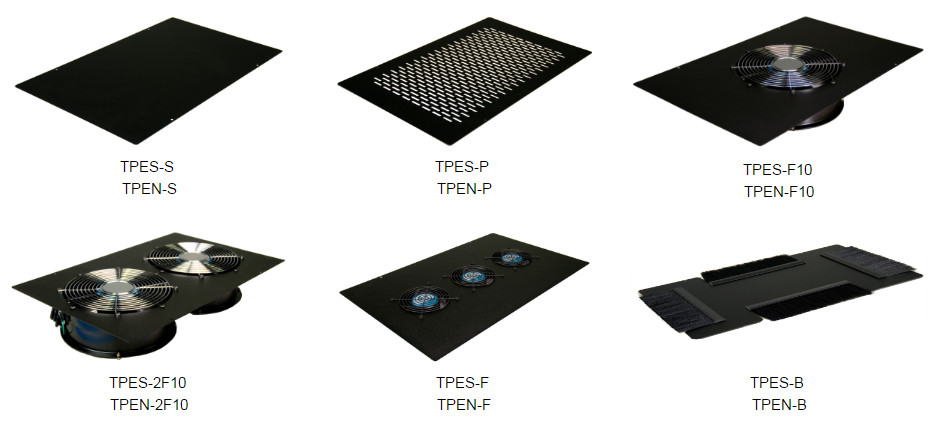 Top Panels
Top Panels for ES, EN, and E Series Enclosures.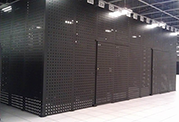 Data Center Privacy Panel System
Features
Panels are designed in standard heights of – 9.5′ & 14′
Sliding door option with keyed locks are standard
Custom configurations available
Product requires a lead time; please call 1.866.TRY.GLCC for details
55,000+ Client Companies Have Chosen 42U
There's a reason we're the #1 choice of so many IT professionals.
Contact us and experience why.

Questions? Call us.
Call in and speak with one of our knowledgeable solutions engineers who will answer any questions you might have.
1-800-638-2638

One of our data center solutions specialists will work together with you to find the optimal solution for your system.