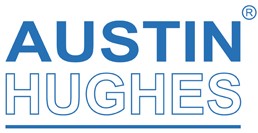 For mission-critical data centers, the ability to remotely manage the IT rack environment is vital. Environmental factors including high temperature & humidity, smoke, water leakage, physical threats, unauthorized door access, to power and cooling inefficiencies have a significant impact on the performance of the operations.
InfraGuard provides a complete environmental monitoring solution to secure high levels of data center operational stability and flexibility. Included is a free integrated platform for today's data centers. Users can remotely manage the environment and conditions in racks via IP. Resulting in a reduction of manpower and travel costs by negating the need for staff to be physically present by the rack.

Key Benefits
Variety of Sensors/Peripherals
Integrated PDUs/Fan Units
Scalable Flexibility
High Density of Environmental Management
You can purchase temperature & humidity sensors, temperature sensors, water sensors, smoke sensors, shock sensors, LED beacons, inductive door sensors, mechanical door sensors, and LED light bars.