We are proud to make room on the shelf for another hard earned award!
Emerson Network Power continues to recognize 42U Data Center Solutions (that's us!) in a Million Dollar Club status for the nth year, an exclusive recognition of achieving top-notch service and support while generating sustainable revenues.
"It is an honor to be recognized as a Diamond Level partner of the Million Dollar club. We are proud to be awarded year-after-year as one of Emerson Network Power's top VARs and look forward to our continued partnership."
~
André Lucero
,
42U Sales Manager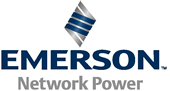 About Emerson
Emerson Network Power is the world's leading provider of critical infrastructure technologies and life cycle services for information and communications technology systems. With an expansive portfolio of intelligent, rapidly deployable hardware and software solutions for power, thermal and infrastructure management, Emerson enables efficient, highly available networks. more >>>
About 42U
42U is a DirectNET, Inc. company. We have over 21 years of experience in delivering the best in data center infrastructure and management solutions. We have served 85,000 clients from over 55,000 companies. We proudly represent the market and technology leaders in datacenter cooling, power, environmental monitoring, KVM, server cabinet enclosures, and rack mount products. Our dedication, focus, and expertise has earned us the #1 VAR award and top reseller status with virtually all of the industry's top manufacturers.