That's right! We're flying to Vegas for NAB 2017 in a couple weeks!
We'll be sharing pieces of our personal experience on Youtube, Twitter, and Facebook. So click those follow links to get a sneak peak into the latest technology for any industry like Audio-Video, Broadcast, Data Centers, and more. As the NAB hosts say, "Prepare to meet with C-level executives, trendsetters, and technology gurus responsible for advancing the tools you need to succeed in a digital world."
Perhaps we'll cross paths with Larry King, one of the Featured Speakers this year!
---

Hot Trends. Cool Tools. Solutions For Success.

NAB Show® is home to the world's largest collection of vendors driving the future of media and entertainment. From content creation to consumption, a myriad of solutions await you on the Show Floor and are organized into eight Exhibit Categories to allow for efficient exploration. NAB Show 2017
---
Let's shine a quick spotlight on the ADDERLink XDIP
We're most looking forward to being one of the first to touch and feel and smell the newest member to the Adder family:
ADDERLink XDIP
Don't miss the release party of the ADDERLink XDIP with a sneak peak at NAB 2017 and the full release in June at InfoComm 2017. A few benefits include:
Easy-to-use, IP-based
High Performance KVM Switch
Support 1080p Touchscreens
Gender Neutral Transmitter/Receiver, up to 8 end points
Be among the first to experience the performance and flexibility!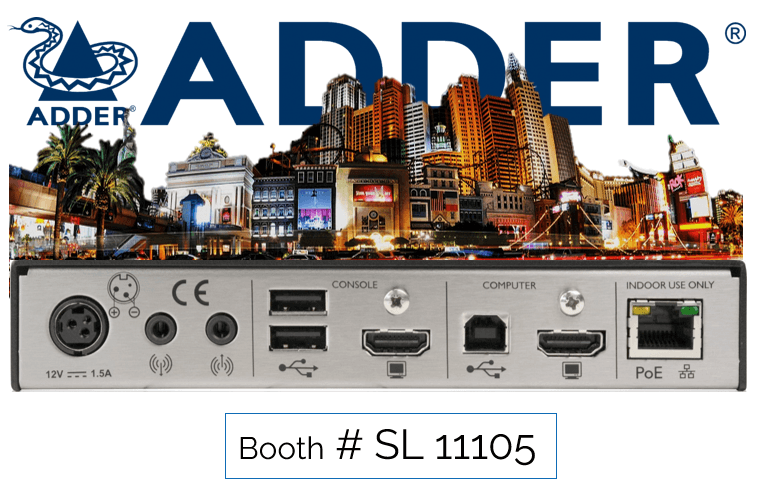 ---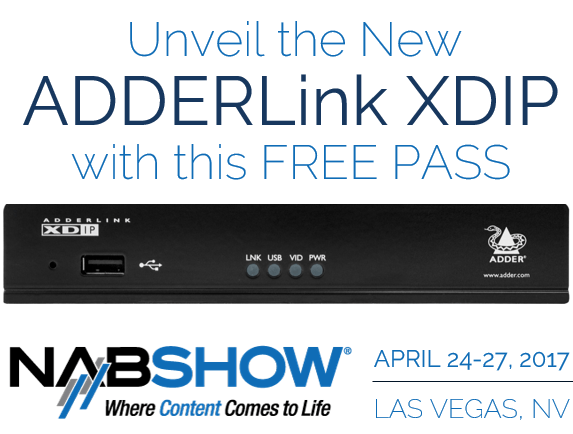 @NABShow #NABShow #Vegas #2017 @Adder #XDIP #KVM #Solutions #DataCenter @42U