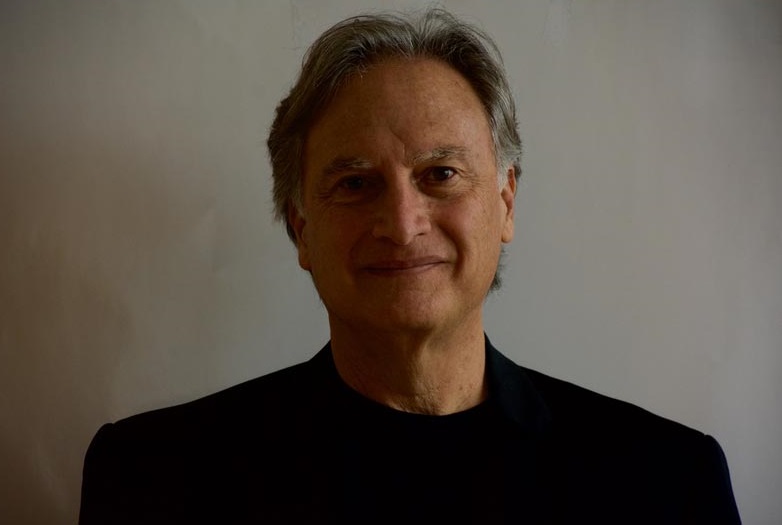 After nearly 25 years at the helm of DirectNET, Inc., founder and CEO Alan Mamane has announced his retirement from the company effective August 31st, 2019. Colorado based investment firm, M&C LLC, has appointed long term employee, and current Marketing/IT Manager, Jeremy Hein, to succeed Alan as CEO.
"I am thankful for this opportunity and appreciate the knowledge and mentoring Alan has provided me these last ten years. He has been a great leader and good friend. I am also thankful for his guidance through this transitional period and look forward to future opportunities to collaborate," states Jeremy.
"I am honored to be able to carry on Alan's legacy and will continue to promote and develop the customer-focused, vendor-agnostic approach that has made 42U one of the leaders in the Data Center Infrastructure industry." – Jeremy Hein
Alan founded DirectNET, better known by the trade name 42U, in January 1995. The company was initially based on designing and installing networks, building custom servers, and an extensive networking product catalogue. Taking advantage of the technical knowledge and expertise gained over previous years, Alan shifted the direction of DirectNET in 1998 to focus more heavily on server management technologies, tailor made KVM Matrixes, and custom server rack solutions.
With a strong focus on internet marketing, 42U experienced substantial growth in the early 2000's, leading to the establishment of two e-commerce stores to expand 42U's solutions-based business model. First KVM Switches Online was founded in 2001 and Server Racks Online followed in 2002 to cater to the burgeoning off-the-shelf, click-and-buy e-commerce marketplace.
Over the next decades, Alan and the DirectNET family of companies achieved Top VAR recognition from the industry's leading manufacturers, expanded infrastructure offerings as new technologies appeared, and took on a new focus: helping clients become more energy efficient in their data centers. "It was important to make a positive impact on the environment through our actions and our business," Alan stated.
Alan leaves DirectNET to focus more time on his passions of traveling, photography, championing the environment, and combating climate change. With Alan's departure, Jeremy will take over CEO duties on October 1st, 2019.
On the promotion, Jeremy stated: "I am honored to be able to carry on Alan's legacy and will continue to promote and develop the customer-focused, vendor-agnostic approach that has made 42U one of the leaders in the Data Center Infrastructure industry."
Jeremy joined DirectNET in 2010 as a Search Engine Optimization, Search Engine Marketing (SEO/SEM) Specialist to help capitalize on DirectNET's internet marketing focus. For the past five years, Jeremy has served as DirectNET's Marketing Manager, successfully navigating the company through several major disruptions to the internet marketing landscape.
Outside of his DirectNET experience, Jeremy has over 12 years of operational and managerial experience, gained mainly in the restaurant industry where he has held the positions of Kitchen Manager, General Manager, and Food and Beverage Director for several restaurant chains.
After leaving the restaurant industry, Jeremy attended college at the University of Northern Colorado, earning a BA in Economics and a minor in Business Administration. He was known as a leader and mentor to younger students, graduated with a 4.0 GPA, and was recognized as the economics department Outstanding Graduating Senior, UNC Economics Honor Scholar, awarded for the Outstanding Undergraduate Research Paper, and winner of the 2010 Western Social Science Association (WSSA) Undergraduate Paper Competition.
About DirectNET
DirectNET is the parent company of 42U and two e-commerce stores: KVM Switches Online and Server Racks Online. DirectNET has nearly 25 years of experience in delivering the best in data center infrastructure and management solutions. The DirectNET family has served over 140,000 clients from Small Business to Fortune 500 companies; from government to education to healthcare to media and entertainment industries. DirectNET proudly represents the market and technology leaders in data center cooling, power, environmental monitoring, KVM (keyboard-video-mouse), server cabinet enclosures, and rack mount products. Dedication, focus and expertise has earned DirectNET VAR of the year awards and top reseller status from virtually all of the industry's top manufacturers.
This post is cross-posted on DirectNET.us: https://www.directnet.us/directnet-founder-ceo…