Optimize data center management and performance for IT systems and data centers. Emerson Network Power delivers data center racks, server rack cabinets, and enclosure solutions, from Knürr and Liebert. Data Center rack solutions support IT and networking equipment in computer rooms of all sizes, with rack enclosures that contain precision cooling, uninterruptible power, rack PDUs, and wiring management in a sturdy, lockable cabinet. Liebert products, solutions and services from Emerson Network Power optimize data center infrastructure through cooling and monitoring technologies.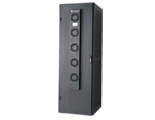 Indoor Racks and Accessories
Indoor server rack cabinets and accessories respond to an array of data center infrastructure needs, with specific solutions designed for data center optimization.​
Liebert XDA, Air Flow Enhancer, 1000CFM
Liebert MCR, Integrated Cooling Enclosure, 1.6kW and 3.2kW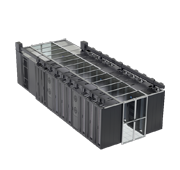 Aisle Containment Systems
Hot aisle/cold aisle configuration separates hot and cold air streams to improve data center infrastructure efficiency. A physical barrier – containment – optimizes this configuration for better cooling operation and higher efficiency.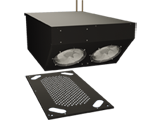 High Density Modular Cooling
Intelligent cooling modules afford precise data center design, supporting an advanced thermal management infrastructure.
Refrigerant-Based
Water-Based
Cooling Enclosures – Direct Expansion
Rack Air Flow Enhancement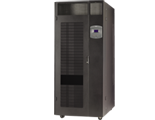 High Density Cooling Integrated Racks
Scalable data center racks manage varying levels of heat loads to support data center best practices.​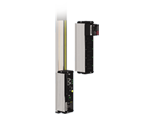 Rack PDU
Reliable and efficient rack-based data center power distribution units provide basic distribution, remote monitoring and control at the receptacle level in data center rack environments.​​​
MPX – Adaptive Rack PDU
MPH2 – Managed Rack PDU
MPH – Managed Rack PDU
Basic Rack PDU – DI-STRIP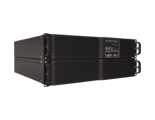 Rackmount UPS
Uninterruptible power systems contain the reliability, features, and flexibility required by networks and electronics in rack environments to advance data center efficiency.
Liebert PSI-XR and Liebert PSI Line-Interactive UPS, 1000-3000VA
Liebert-GXT4-OnLine-UPS-500-10000VA
Liebert GXT3 On-Line UPS, 500-3000VA
Liebert GXT3™ On-Line UPS, 5 -10 kVA
Liebert MicroPOD Maintenance Bypass and Output Distribution Accessory
Rack PDU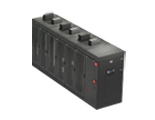 Smart Solutions
Each Smart Solutions offering addresses specific needs with rapidly deployable solutions that cost-effectively add data center capacity, improve IT control and increase efficiency — to balance the most common data center objectives.
SmartCabinet™ for Branches
SmartRow™
SmartAisle™
SmartMod™ for IT
SmartMod™ for Telecom
SmartDesign™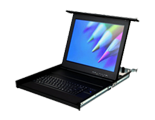 LCD Console Trays
The LCD Console Tray family provides a variety of features that simplify and provide ease of access to servers, making software upgrades, troubleshooting and system monitoring convenient and less time consuming.
Power is a critical resource and an expensive reality.
There's a reason we're the #1 choice of so many IT professionals.
Contact us and experience why.

Questions? Call us.
We're here to assist you with optimizing your power backup, distribution, and measurement for a more efficient server room.
1-800-638-2638

One of our data center solutions specialists will work together with you to find the optimal solution for your system.