Give your IT staff what it needs to effect positive change from any location, at any time of day or night, without regard to hardware type, operating system or network status. Avocent's management software enables planning, access, control and reporting of your data center assets.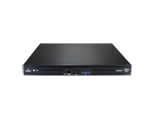 Avocent Universal Management Gateway
The Avocent® Universal Management Gateway is the first data center appliance that enables true, real-time, integrated monitoring, access and control across IT and facilities systems in the data center.
Comprehensive DCIM platform in a single pane of glass.
Convenient single U chassis – reduced rack space and footprint.
Complete connectivity (IPMI, SNMP, OPC, Modbus, BACnet, Velocity).
Physical sensor aggregation.
Easy installation across various remote access technologies.
Up to 40 simultaneous KVM sessions.
Up to 1024 service processors; wide variety of servers managed.
Up to 40 full auto-sensing ports.
KVM and SPM capability per port (using the UMIQ-V2).
Data collection – up to 10,000 data points per minute.
Real-time information across IT and facilities.
Avocent Universal Management Gateway Part #s
| Part # | Description |
| --- | --- |
| UMG4000-400 | UMG 4000 40P(AS) 512SP 5000DP |
| UMG4000-G01 | UMG 4000 40P(AS) 512SP 5000DP-GVT |
| UMG6000-400 | UMG 6000 40P(AS) 1024SP 10KDP |
| UMG6000-G01 | UMG 6000 40P(AS) 1024SP 10KDP-GVT |
| UMIQ-V2 | UM KVM MODULE - VGA+SP DUAL RJ45 |
| FMCMMGB-001 | Converter for multimode fiber with range of 720ft (220m) or 1800ft (550m) |
| FMCSMGB-001 | Converter for single mode fiber with range of 15km (9.3miles) |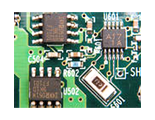 Avocent MergePoint Embedded Management Software (EMS)
Avocent MergePoint EMS allows original equipment manufacturers (OEM) and original design manufacturers (ODM) the ability to implement powerful, remote access and device management functionality on platforms designed to support baseboard service processors.
High-Performance KVM – Capture, compress, encrypt and transmit KVM streams.
Seamless KVM and Virtual Media – Sessions are maintained during power cycling or when the server is turned off, with no requirement to restart sessions.
Silicon Independence – Easy to extend and port to multiple silicon cores including PowerPC, ARM7/9, StrongARM/XScale, H8S, SH4 and MIPS, with ports for various operating systems including Linux.
Powerful, Integrated Console – Embedded web server simplifies administration.
Fast Time-to-Revenue – An off-the-shelf design that includes robust development tools for easy integration and extension.
55,000+ Client Companies Have Chosen 42U
There's a reason we're the #1 choice of so many IT professionals.
Contact us and experience why.

Questions? Call us.
Call in and speak with one of our knowledgeable solutions engineers who will answer any questions you might have.
1-800-638-2638

One of our data center solutions specialists will work together with you to find the optimal solution for your system.