A key/mouse (Keyboard and mouse) switch is similar in operation to a KVM switch except it does not switch video. This allows multiple computers to display content across multiple screens while a user only needs a single set of interfaces (keyboard and mouse for example) to control all attached computers. Sometimes referred to as a command & control switch, these devices are often found in mission-critical environments to improve desktop ergonomics and reaction time.
ADDER CCS-PRO4
Create a single workspace from 4 different computers.
Product Codes: CCS-PRO4-xx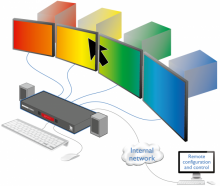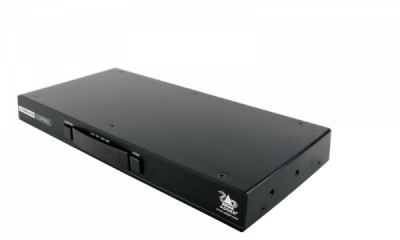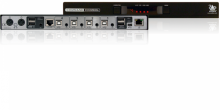 ADDER TS4
A Command and Control four way keyboard and mouse switch for use with up to four different computers.
Product Codes: TS4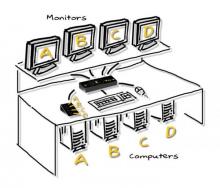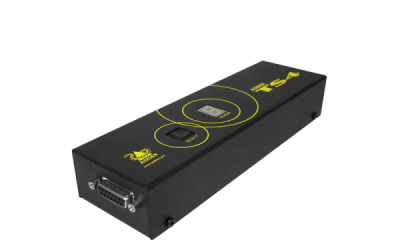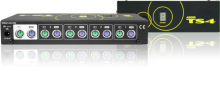 55,000+ Client Companies Have Chosen 42U
There's a reason we're the #1 choice of so many IT professionals.
Contact us and experience why.

Questions? Call us.
Call in and speak with one of our knowledgeable solutions engineers who will answer any questions you might have.
1-800-638-2638

One of our data center solutions specialists will work together with you to find the optimal solution for your system.