Adder Fiber Optic KVM Extenders enable a Dual-Head DVI Extender or Dual-Link DVI Extender over Single Mode or Multi Mode fiber optic cable plus USB, Audio and RS232. This makes products suitable for stand-alone DVI fiber optic Extenders or Digital DVI Video and USB fiber optic KVM Extenders.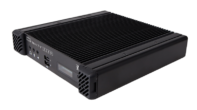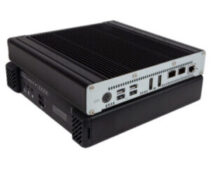 Product Codes:
ALIF3000, ALIF3000R
ADDERLink™ INFINITY 3000
A dual-head, USB 2.0 IP KVM extender delivering unlimited access to virtual and physical machines.
The ADDERLink™ INFINITY 3000 (ALIF3000) delivers real-time access to unlimited physical and virtual machines (VM) from a single human-machine interface (HMI).
Dual-head, video, audio and USB over a single fiber connection
Unlimited access to virtual and physical machines
Pixel-perfect, color accuracy
Bi-directional analog audio
Adder's USB True Emulation for fast switching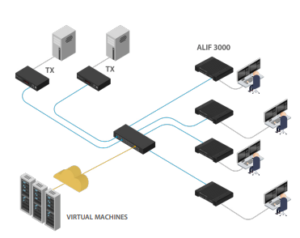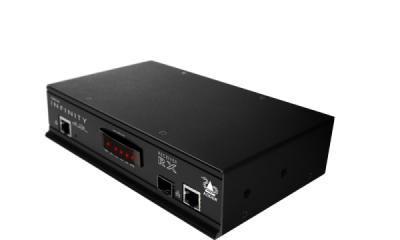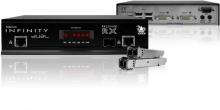 Product Codes:
ALIF2002P-SM
ALIF2002P-MM
ADDERLink INFINITY FX
Network DVI Extender – Pure digital media extension over IP featuring dual head & dual link video. Featuring Full DVI, Digital Audio, USB True Emulation, Network Multicast, Device Switching and EPG style user interface. Full dual link DVI resolution.
ADDERLink INFINITY FX is a dual head (2 x 1920×1200), dual link (1 x 2560×1600) DVI KVM extender over fiber. Delivering DVI and bi-directional USB, Audio and RS232 across distances up to 10KM with no lossy compression and minimal lag.
As part of the ADDERLink INIFINITY range, this KVM extender can easily be integrated into a wider matrix at any point, or kept as a robust point to point extender.
The ADDERLink INFINITY FX comes with a choice of single mode or multimode fiber modules to suit your specific application.
Fiber Optic Extension
DVI – Digital Visual Interface
Intelligent Video Encoding
Video Color Accuracy
USB 2.0 True Emulation
Digital Stereo Audio
RS232 channels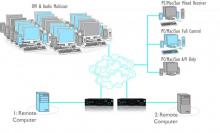 55,000+ Client Companies Have Chosen 42U
There's a reason we're the #1 choice of so many IT professionals.
Contact us and experience why.

Questions? Call us.
Call in and speak with one of our knowledgeable solutions engineers who will answer any questions you might have.
1-800-638-2638

One of our data center solutions specialists will work together with you to find the optimal solution for your system.