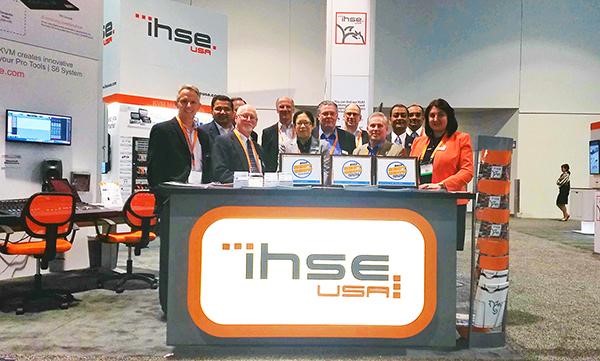 Congratulations IHSE on another record breaking NAB Show!
This year at NAB IHSE proudly launched several new KVM products for the broadcast, post production and live events markets.
The new OPS+ pluggable extender received a Best of Show Award from Sound & Video Contractor and Government Video. The new Series 486 for KVM/SDI received a Best of Show Award from Sound & Video Contractor. Both products expand IHSE's commitment to bringing smarter solutions to the broadcast and post production markets.
IHSE's new tera viewer switch management software also received praise for its ability to present encoded H.264 live streams as icons. Users have the ability to preview in real time the active CPU source and connect to the desired workstation with a simple drag-and-drop action.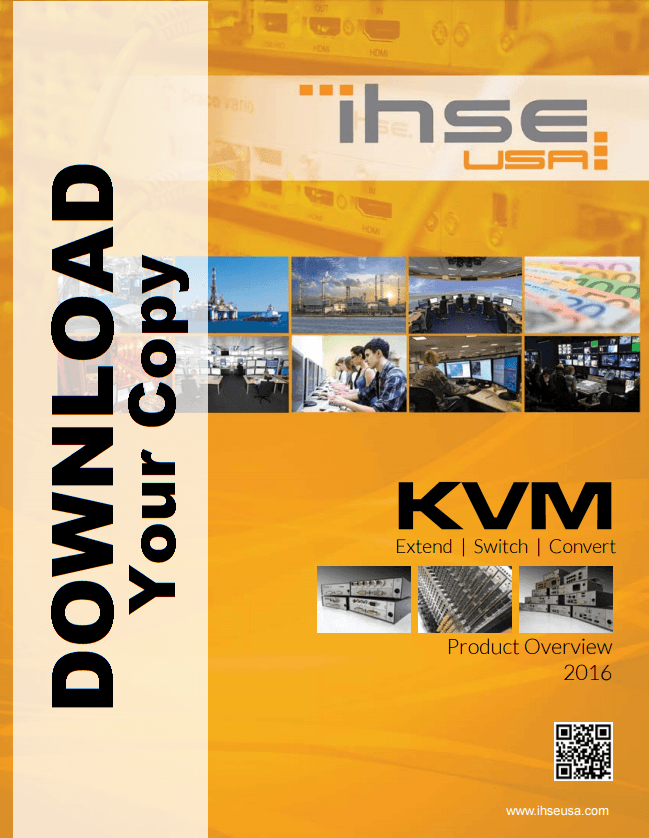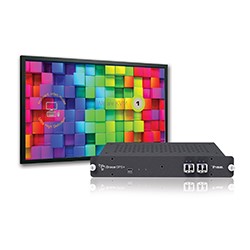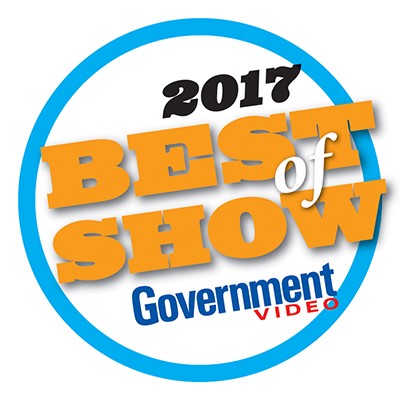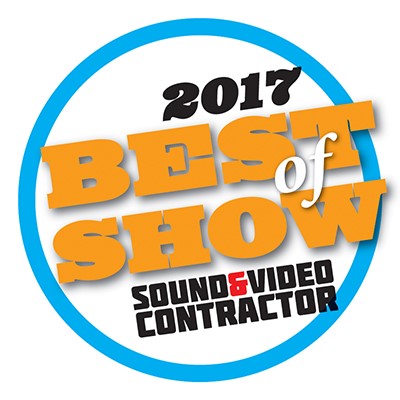 Draco OPS+ direct pluggable KVM extender Wins NewBay's Best of Show Award, Presented by Sound & Video Contractor and Government Video
The Draco OPS+ extender simplifies the installation, operation, and management of remote displays, providing single-wire connection from remote media players and source devices to screens wherever they are located. The unit is intended for system installers and users of large video walls looking for an affordable and reliable extender to support 4K video and KVM/touch-screen interfaces.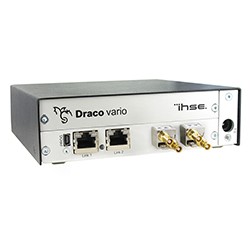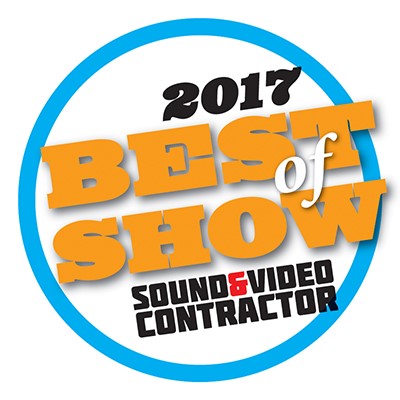 Draco vario for SDI Wins NewBay's Best of Show Award Presented by Sound & Video Contractor
IHSE USA has launched a new line of extenders that allows broadcast SDI formats to be converted and switched within any IHSE KVM matrix switch. The new Draco vario SDI series accepts SDI signal formats up to 3G-SDI. From there, the extenders allow source and destination extensions up to 10 kilometers over single-mode fiber, making it possible to extend high-resolution computer-based content to or from broadcast serial digital equipment.
IHSE is viewed as the leader in professional KVM solutions for distribution and switching.
IHSE USA is a leading provider of KVM (keyboard, video, and mouse) products supporting long-distance signal extenders and switching for DVI, HDMI, VGA, SDI, USB, audio, and RS-232 serial data. For 30 years, IHSE has been developing new and innovative ways of supporting next-generation products for KVM and signal extenders. IHSE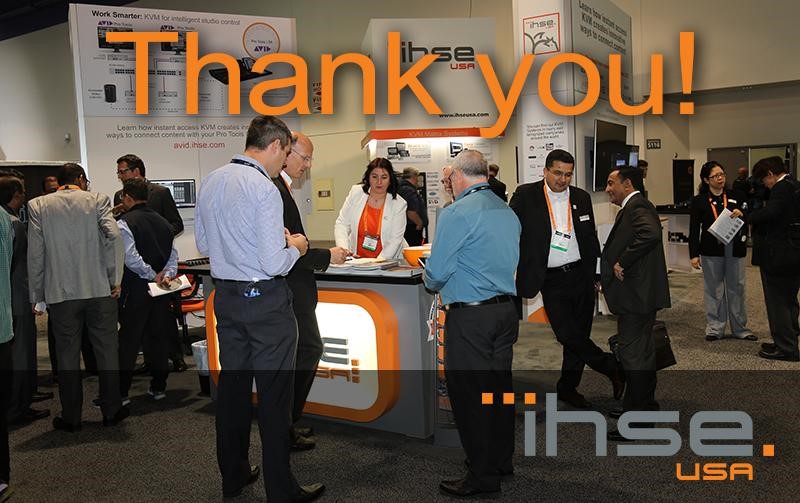 IHSE technology is deployed worldwide by public and private organizations in industries such as broadcasting, postproduction, government and military, medical, financial, and oil and petroleum. The company offers a complete line of DVI and HDMI video extenders over Cat-X or fiber-optic cables for mission-critical video and data access.
Watch the UHD-KVM Matrix Switch and Extender Demo
60,000+ Client Companies Have Chosen 42U
There's a reason we're the #1 choice of so many IT professionals.
Contact us and experience why.

Questions? Call us.
Call in and speak with one of our knowledgeable solutions engineers who will answer any questions you might have.
1-800-638-2638

One of our data center solutions specialists will work together with you to find the optimal solution for your system.
sales@42U.com