State-of-the-art ultrasonic humidification provides 93% energy savings over steam humidifiers. STULZ Direct Room (DRH) and Ducted (DAH) Humidifiers provide clean, efficient and precise humidity control.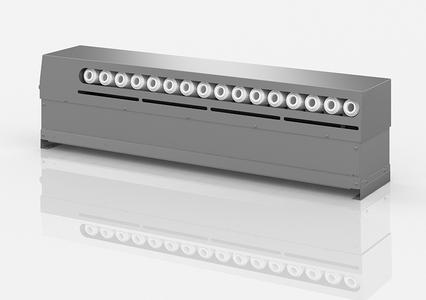 Stulz DRH: Direct Room Humidifier
Stand-alone Ultrasonic Humidifiers
STULZ Direct Room Humidiers (DRH) are designed for stand-alone room applications. DRH are typically mounted on the perimeter wall serving mission critical applications, or any environment where tight humidity control is required.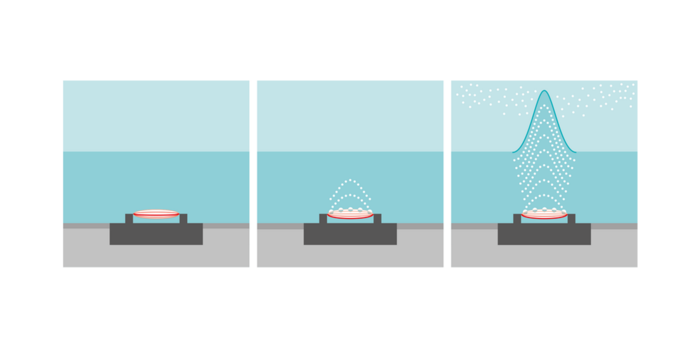 A STULZ Ultrasonic Humidifier needs only 7% of the power required by an electric steam humidifier. Assuming a humidification requirement or 20 lbs/ hr., a DAH-16 has a power requirement of 0.495 kW at 21.1 lbs/hr. Using a comparable capacity steam type humidifier, the power requirement is 6.8 kW at 20 lbs/hr, which is an energy premium of approximately 93%.
Mounts below the ceiling in a conditioned space
On wall or column with factory furnished mounts
Suspended from above in open space
Integral blower and washable filter
Absorption distance determined by RH of room
Made in the USA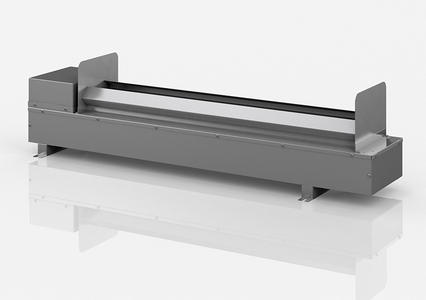 Stulz Ducted/Air Handler (DAH)
DAH Ultrasonic Humidifier
STULZ Duct and Air Handler Humidifier (DAH) is designed for use with central station air handling units (AHU) and can be located conveniently in the air stream ductwork or rack mounted within the AHU itself.
Features
Mounts in moving air stream of AHU or ductwork
Multiple humidifiers assembled on factory rack system
Air velocity design similar to heating/cooling coils
Factory accessories for optimized airflow and mist control
Absorption distance determined by RH of airstream
Applications
Data centers
Libraries and museums
High tech manufacturing
Printing and duplication
Food and beverage
Agricultural and tobacco
Medical/Hospital
Laboratories
Commercial offices
55,000+ Client Companies Have Chosen 42U
There's a reason we're the #1 choice of so many IT professionals.
Contact us and experience why.

Questions? Call us.
Call in and speak with one of our knowledgeable solutions engineers who will answer any questions you might have.
1-800-638-2638

One of our data center solutions specialists will work together with you to find the optimal solution for your system.