DRACO Ultra DisplayPort-KVM | 490 Series
Connect 8 VGA sources for conversion to one DVI output port
IHSE's Draco ultra DP is the first 4K DisplayPort KVM extender with a 60Hz refresh rate and full color depth. The device constitutes a new generation of digital KVM signal extension using the innovative Lightweight Image (LICI) codec, developed in cooperation with Fraunhofer IIS. This revolutionary coding technology ensures brilliant image quality at the highest video resolutions with outstanding color accuracy.
The new 490 Series Draco ultra DP extender allows the operation of CPUs from a remotely located workstation including DisplayPort monitor, keyboard and pointing device over a single duplex fiber. Transfer of fully-digital video is supported in 4K resolutions up to 4096 x 2160 and 3840 x 2160 at a real 60-Hz refresh rate and full color depthb(24 bit, 4:4:4).
The KVM extender also supports audio transmission via the DisplayPort interface. This eliminates the need for additional audio modules, enabling playback of the audio signal on monitors with integrated loudspeakers. Integration of optional Draco vario upgrade modules for digital audio input and output as well as data signals, such as USB 2.0 and RS232 is also possible.
DisplayPort 1.2+ Keyboard + Mouse fi ber extender.
Up to UHD (3840×2160@60Hz) and DCI (4096×2160@60Hz).
24 bit, 4:4:4 (Deep Color Ready).
Lossless transmission with no delay or frame drops.
Diagnostic LED's for quick view of operation status.
Compact size for clutter-free cabling.
Connect as point-to-point or use as part of a large matrix system.
Options include analog audio, USB 2.0e, RS-232, RS-422.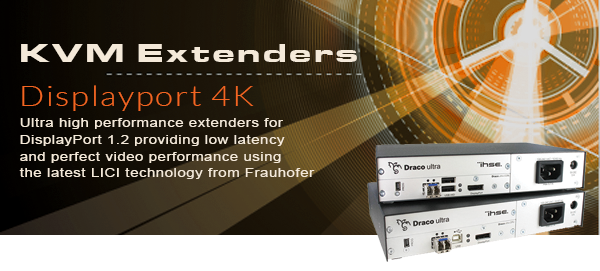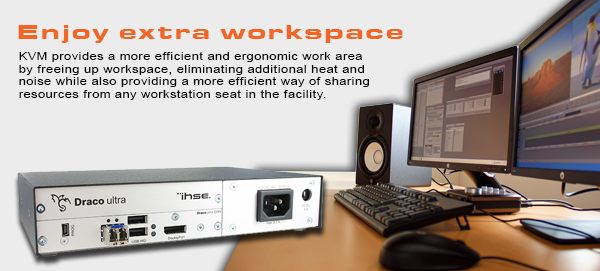 Product Options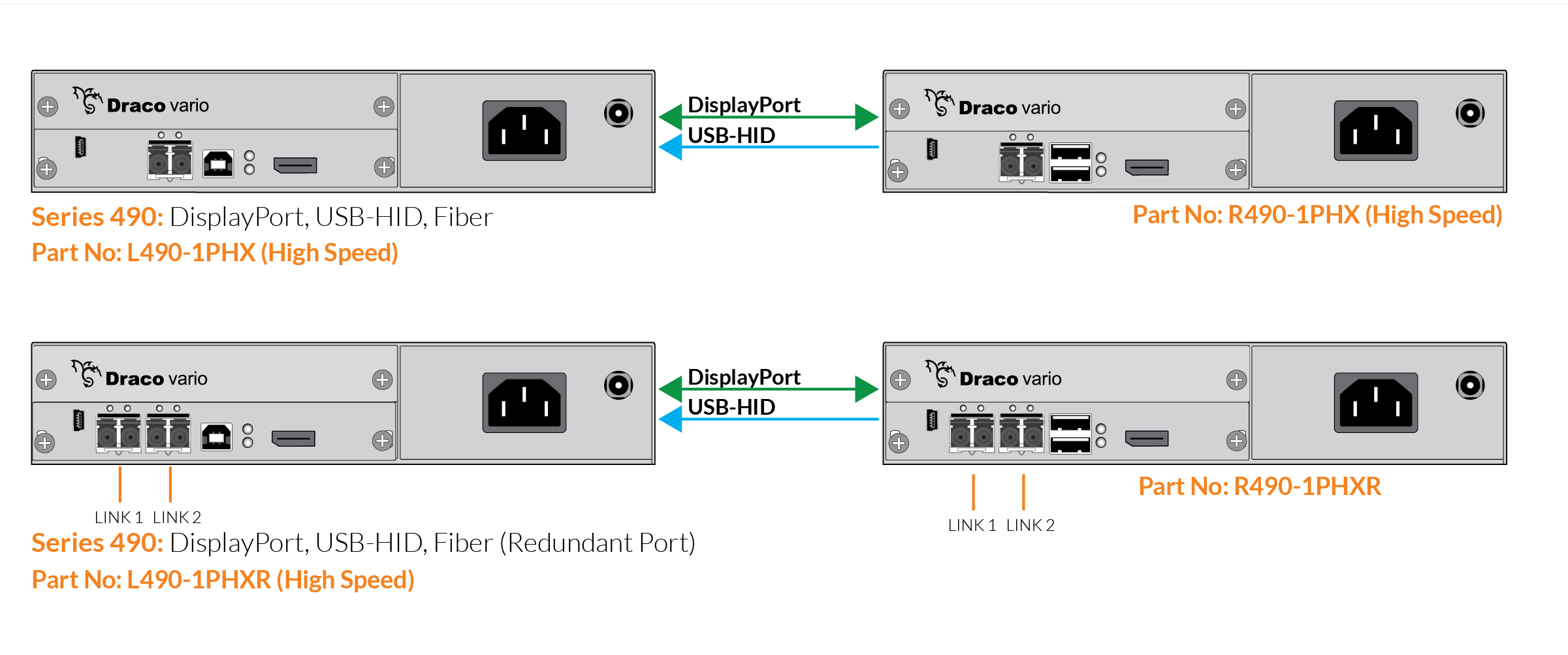 55,000+ Client Companies Have Chosen 42U
There's a reason we're the #1 choice of so many IT professionals.
Contact us and experience why.

Questions? Call us.
Call in and speak with one of our knowledgeable solutions engineers who will answer any questions you might have.
1-800-638-2638

One of our data center solutions specialists will work together with you to find the optimal solution for your system.