Blanking panels can help optimize airflow within your server racks. They allow you to cover unused rack space, improving airflow and contributing to the separation required for a hot/cold aisle containment strategy. Blanking panels help to recirculate hot server exhaust air to the front of the rack.
This is a low-cost solution that can reduce energy expense by 1-2% and can be done in any data center. Blanking panels are a fundamental airflow control strategy that improves airflow through equipment and avoids inefficient airflow around the equipment needing cooling. This practice decreases server inlet temperatures as well as increases the CRAC (computer room air conditioner) return air temperature, both of which improve the operational efficiency.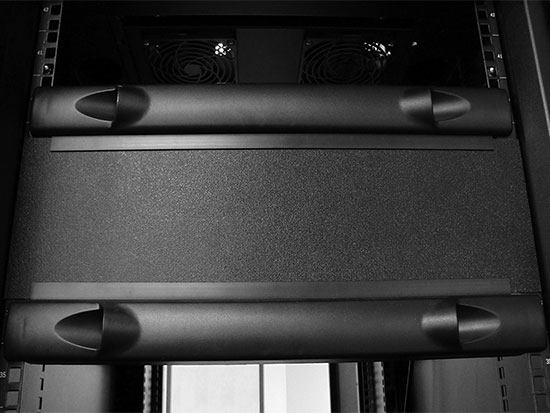 Considerations
For additional information on blanking panels and how they can benefit your data center, contact us today at 1-800-638-2638.