An EnergyLok assessment can be a great advantage for you by addressing the transformational and power consumption needs within the data center. These services are designed to generate energy savings, release stranded capacity, maximize your data center cooling infrastructure, and improve system reliability.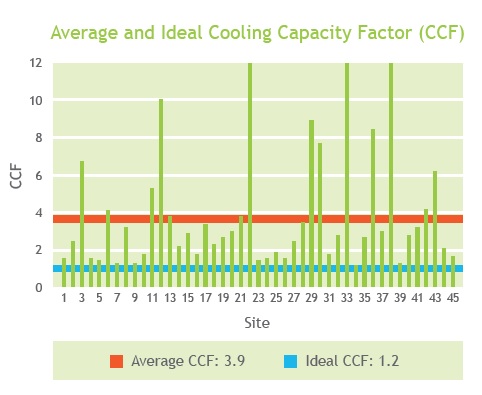 Services Offered
Cooling Capacity Factor Calculation – identifies the potential for cooling energy efficiency improvements and cost savings
Stranded Capacity Analysis – provides specific recommendations to optimize performance, reduce power consumption, and improve efficiency
Airflow Management Review – assesses the current effectiveness of cooling infrastructure
Data Center Best Practices Review – highlights areas with opportunity for possible savings and carbon footprint reduction
Thermographic Analysis – provides a visual representation of often invisible patterns of fluid and thermo dynamics
At 42U, we are here to help find the solution that meets your needs. For additional information on EnergyLok Assessments, contact us today at 1-800-638-2638.