Sustainability Beyond PUE
January 19 @ 12:00 pm

-

1:00 pm

MST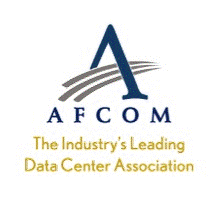 With the cost of downtime increasing exponentially, reliability will continue to be king. However, it doesn't need to be—nor should it be—at sustainability's expense. PUE remains a good metric for measuring energy efficiency.
However, reducing carbon footprint should go hand-in-hand with any energy-reducing projects. How have some of the greenest, energy-efficient companies accomplished both, and can you implement similar strategies?
Three Takeaways:
You cannot manage what you do not measure! Learn how to zero in on inefficient use of electricity.
How to achieve thermal compliance at the rack level.
Find out about trending technologies in the global data center industry:
Virtual Power
Liquid Core Cooling
Long term energy storage
Microgrids
Presenter: Kevin Kent
CEO, Critical Facilities Efficiency Solutions (CFES) Kevin Kent is the founder and CEO of Critical Facilities Efficiency Solutions. As an international speaker on data center energy efficiency creating awareness and providing education through his travels, he also serves as a member of AFCOM's Data Center Institute and the Central Ohio AFCOM chapter. Kevin is associated with several environmental foundations including the National Resource Defense Council, Citizen's Climate Lobby, Clean Seas, and Conservation International. His ultimate objective is to reduce the overall data center industry carbon footprint.
Calendar powered by The Events Calendar