InfoComm 2016
June 4, 2016

-

June 10, 2016

InfoComm 2016 in Las Vegas, NV is "the largest trade show for A/V solutions." Keep an eye out for Andre as he explores the latest and greatest technology or contact us before to schedule a meet-up!
InfoComm 2016 is the largest, most exciting event in the United States focused on the pro-AV industry, with more than 950 exhibitors, thousands of products, and 40,000 attendees from 108+ countries. The InfoComm show is your once-a-year opportunity to see the latest audiovisual technology, learn the skills that will advance your career, and grow your professional network.

Visit Adder at booth N1527 for the latest AV and KVM extension, switching and matrix solutions for Pro AV and Command and Control.
Book a Demo
and watch the new Fiber Extender in action! Also on show is the Adderlink XDIP, Adder RED-PSU, AdderView DDX, AdderLink Infinity, and more…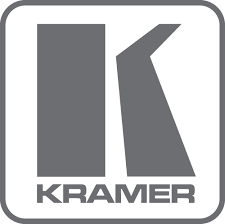 Visit Kramer at booth C6825 in C Hall to be treated to live, interactive application environments such as a Collaborative Classroom, Control Room, Executive Meeting Room, and more!
Book a Demo
to experience Kramer's complete AV portfolio – Presentation, Control, Collaboration, Connectivity, and Audio – and the showcase of new and innovative products and technologies!
KRAMER COCKTAIL PARTY
– Thursday, June 9th, 3:30 – 5:00 PM at the Kramer booth!

Wednesday, June 8th
Time
Event
Location
8:00 – 10:00
IMCCA Session – AV/IT What's Working, What Needs Improvement?
Room TBD – Amit Keynan to Present
9:00
Exhibition opens for visitors
Kramer Booth #C6825
9:30-4:30
Stage Sessions − every half hour
Kramer Booth #C6825
12:00-1:30
State of the Industry Luncheon Panel
Clint Hoffman Panelist
5:00
Exhibition closing time
5:00-7:00
AQAV & Kramer Networking Event
Westgate – Ballroom F
Thursday, June 9th
Time
Event
Location
9:00
Exhibition opens for visitors
Kramer Booth #C6825
9:30−4:30
Stage Sessions − every half hour
Kramer Booth #C6825
2:00 – 3:00
IMCCA Session – The Huddle Room, How to Wade Through the Technology Solutions Coming to Market
Room TBD – Michael DiBella to Present
3:30−5:00
Kramer Party
Kramer Booth #C6825
5:00
Exhibition closing time
Friday, June 10th
Time
Event
Location
9:00
Exhibition opens for visitors
Kramer Booth #C6825
9:30-12:00
Stage Sessions − every half hour
Kramer Booth #C6825
4:00
Exhibition closing time
---