Learn why 55,000 client companies have turned to 42U for their
data center solutions & server management needs.
At 42U, we know data centers. With over 19 Years of providing cooling, power, monitoring, KVM Over IP and server management solutions to the data center, we are confident that our solutions will help you manage more effectively. Your peace of mind is our deliverable.
Trusted Technical Expertise
42U's team of experts understand not only facilities management but the special requirements of mission critical facilities. Since 1995, we've helped many Fortune 500 Companies improve their server management and optimize their data center cooling and power infrastructure.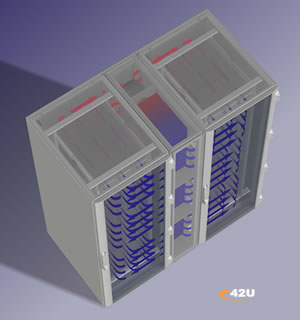 In-Row cooling offers capacity and efficiency gains by moving the air conditioner from the perimeter of the room closer to actual load. Installed on the floor or suspended from overhead, in-row cooling units provide local, focused cooling at the rows of server cabinets which fill the data center.
This "Precision Cooling" is what makes in-row units an ideal solution for optimizing your server cooling strategies. more>>>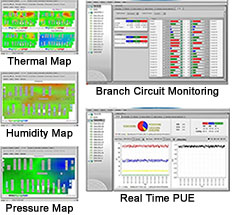 With potential improvements to both availability and efficiency, the ROI on monitoring systems can be quite significant.
Intuitive, impactful tools that go beyond simple Visio documents and Excel spreadsheets, provide data centers the visibility and operational intelligence to continually optimize their facilities. more>>>

A single interface for device management across your enterprise gives you the ability to respond more quickly to critical outages and provides a broader view of the overall health of your IT infrastructure. Centralized datacenter management software and hardware allow you to easily access and control servers throughout your facility as well as equipment located at remote sites.
Manage and troubleshoot servers, serial devices, storage, and other equipment locally or remotely, through a single administrative interface. more>>>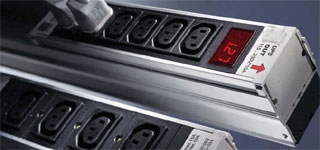 Rackmount PDUs are offered in many sizes and configurations depending on voltage, current, number and type of connections, as well as remote access and monitoring functionality.
Highly customizable, rack PDUs can be configured to meet nearly any situation. 42U offers expert, unbiased advice in configuring a custom rack PDU solution to meet your power management needs. more>>>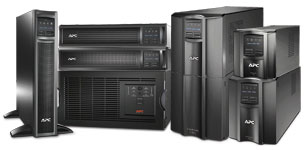 Uninterruptable Power Supplies are an integral part of any server room power management strategy. In addition to providing emergency power in the event of a power loss, UPS systems filter the incoming power, limiting the detrimental effects of "spikes", "noise" and other disturbances.
Right-sizing the UPS is a critical and often difficult task. Let the power experts at 42U help you through that process. more>>>
Multi-vendor Representation
Being one of the most knowledgeable in the industry across top brands, we leverage our technical expertise to evaluate each project and provide the best solution for your application. In addition, our strong vendor partnerships enable you to enjoy the deepest discounts possible. Along with sister companies KVM Switches Online and Server Racks Online, 42U has been providing IT professionals trusted, vendor agnostic advice for nearly 20 years.
Know what you need, and would like a quick quote? Have a question that needs answered? We're here to help.
55,000+ Client Companies Have Chosen 42U
There's a reason we're the #1 choice of so many IT professionals.

Questions? Call us.
Call in and speak with one of our knowledgeable solutions engineers who will answer any questions you might have.
1-800-638-2638

Request an Evaluation
One of our data center solutions specialists will work together with you to find the optimal solution for your system.